One of the more popular areas of affiliate marketing these days is sportsbook affiliation and sports marketing, yet a lot of people are ignoring one of the biggest aspect of sports – Fantasy Sports. Or more importantly – daily fantasy sports, an emerging market that is going to be huge in years to come.
One of the biggest areas of North American culture is sports, and fantasy sports goes hand in hand with that.  Fantasy Sports isn't just something people do in North America for fun – it's part of their lives.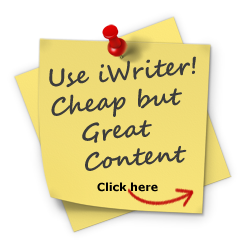 So why aren't you making money off Fantasy Sports?
Maybe you just don't know where to start – that's okay because being from the UK originally, I wasn't sure either.  It actually took me awhile to "get" fantasy sports and it took awhile for me to completely understand it.  However once you get hooked on fantasy sports it becomes a huge part of your life – "draft day" is like no other, especially when it comes to NFL Fantasy Football.
How to Make Money off Fantasy Sports
There are lots of ways, however I've been using FanDuel.com lately to make money off Fantasy Sports.  The FanDuel.com Affiliate manager is none other than Cameron Boal, previously of Full Tilt Poker, and one of the best affiliate managers in the business.  One of the truly few who "get it".
What exactly is Fan Duel?
It's almost like a poker site.  You can go in and play fantasy games against other people almost like a tournament or a sit&go when it comes to poker.  You can do short term events or long term events, and focus on just specific games for one day.
The best thing is that for all new participants it's free to try.  I found it was hard to sell people on FanDuel as it was tough explaining exactly why they should participate in this, when they were already in fantasy leagues.  However as soon as I got them in the door, I found they were hooked.
If you've got any sort of a North American mailing list then you really need to push FanDuel on them.  Focus on the fact that it's free, but that they can win instant cash prizes.  Also focus on the big $50,000 in cash prizes that people can win with the fantasy championships.

FanDuel is awesome, and is relatively groundbreaking when it comes to the world of Fantasy Sports.
If you want to participate with FanDuel as a player first, click here.  If you want to participate and promote it as an affiliate, click here.