Twitter, and social networking in general, is a fascinating case study, especially when it comes to businesses, and how they utilize these networks.
Some companies do a great job interacting with people, and strengthening their brand loyalty. One great example of that was Research in Motion/Blackberry(@Blackberry). Last year they had major issues with all of their servers going down for a few days. They then focused strongly on the #TeamBlackberry concept where all Blackberry users were a "team", and no doubt managed to stop thousands of people from switching to iPhones or Android devices, simply due to that personal touch.
I have a separate twitter account exclusively for following practically every business under the sun, just so I can see how they interact with followers, and how they use their Twitter account. It seemed every time I logged into Carbon Poker for example, I'd see ads to follow them on Twitter @CarbonPoker. Yet their Twitter for the longest time was the usual crap 99% of businesses do – where they use Twitter purely to advertise their product, not understanding that there's more to it than that.
(Although on a quick sidenote, Carbon do seem to understand it better as time goes on, offering a special Twitter reload bonus, and specific social media coupons and promos. Good to see they're starting to get it – don't just provide a reason for people to follow you, but make them pay attention to your tweets on their timeline!).
One company that had a very interesting concept was World Wrestling Entertainment(WWE). On their flagship TV show, Monday Night RAW, they would push Twitter heavily. Twitter hashtags would show up on the screen constantly, the wrestlers and the commentators would constantly mention Twitter. It actually got incredibly nauseating – here's a video showing just how bad it got:
I don't fault their idea. The concept was relatively simple – if people see something trending on Twitter, they may tune in to see what is happening. When Brock Lesnar returned to WWE RAW a few months ago, "Brock Lesnar" was obviously trending on Twitter. I'm sure quite a few people who saw that immediately tuned in.
But WWE are not the company that I am praising in this article.
The company I am praising is BarberShopWindow.com / @BShopWindow. These guys sell unique, unofficial wrestling t-shirts. Here's a couple of design examples: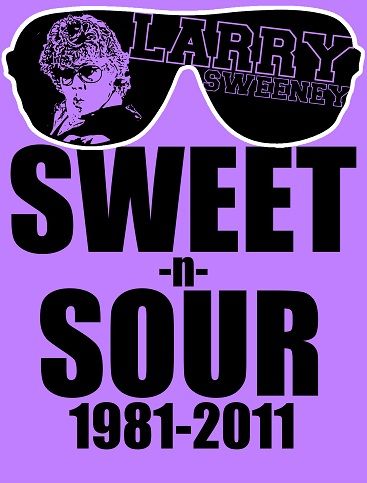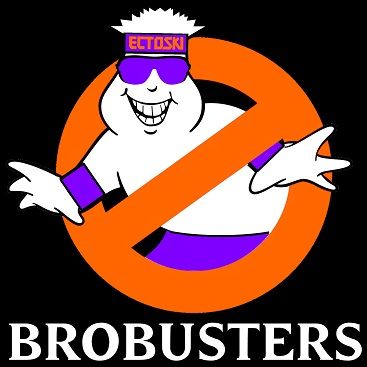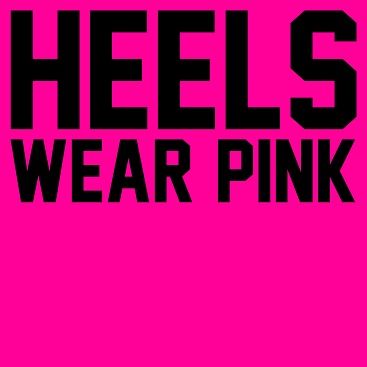 Now overall, these guys do a great job at using Twitter and marketing in general. They know their audience, they retweet tweets about their product encouraging people to tweet about them, they use limited-time marketing etc – it's great. What I really liked however, was how they managed to use the WWEs overpushing of Twitter for their own benefit.
On Monday nights, WWE Monday Night RAW airs. Due to WWE pushing Twitter, it stands to reason that a lot of wrestling fans will be on Twitter during this time. What BarberShopWindow do is run a trivia contest, where they give away a bunch of free t-shirts.
The trivia contest is very simple: they will tweet a question, and you have to reply with the answer. However when you reply with the answer, you need to use #BarberShopWindow in the tweet. Even better – the majority of the questions are incredibly easy. That's one of the key concepts here you need to realize – the questions are easy.
What does this mean? It means that a couple of hundred people are now tweeting #BarberShopWindow like crazy. Of course they are – they all know the answer! If everything works out the way BSW hope, then #BarberShopWindow will become a trending topic on Twitter. All those wrestling fans that are tuned in to Twitter, thanks to the WWE? They will see #BarberShopWindow, recognize that it's a wrestling term, and check it out.
WWE are bringing tens of thousands of people to Twitter – and BarberShopWindow are capitalizing on it in a big way.
It's such a basic form of marketing, yet it's fantastic because so few companies seem to understand just how brilliant something like this is. Even if it doesn't trend, they still have wrestling fans tweeting about them which is going to get THEIR followers interested in what is going on.
Anyone that sees this trending topic? They're going to see that they can win free t-shirts, Follow BarberShopWindow on Twitter and join in the trivia competition! Even if they don't win, it's unlikely they'll stop following BSW. It's more likely that they will be back NEXT Monday, for the next trivia competition!
On top of all that, BarberShopWindow will also offer specials during that time. These specials are usually only for Monday night, when of course they have their best audience.
I'm sure the guys from BarberShopWindow don't have a huge budget. They probably don't have a $10 million social networking budget. They may not even have office space – heck, a business like this could be ran out of their moms basements for all I know.
But are these guys doing a MUCH better job than 99% of the multi-million companies on Twitter?
In the words of one Barber Shop Window t-shirt…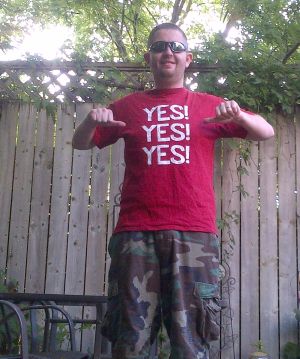 If you want to learn about marketing on Twitter, and even marketing in general, following small, but intelligent businesses like this is a great first step.