The Revenue Jet Affiliate Program is now closed.
I was actually quite disappointed about that. I'd worked with Revenue Jet for a couple of years and I was quite happy with everything they had to offer. While a lot of affiliates had issues with them I never did and they passed my auditing tests with flying colours. They also had a rare ability within the casino industry – the ability to convert users who signed up on a no deposit bonus. They were one of my most successful affiliate programs up until their closure.
Everything seemed to be going well with Revenue Jet until the morning of July 22nd, 2015. I received an urgent e-mail from an affiliate manager there from his personal address, letting me know to "pull everything Revenue Jet down" and "shit was hitting the fan". A couple of days later it was revealed that the owners of Revenue Jet and Affactive, Gary Shalon and Ziv Orenstein, were arrested. From what I was told the Revenue Jet offices were "raided" soon after that.
My old review of the Revenue Jet affiliate program will stay up for archival purposes.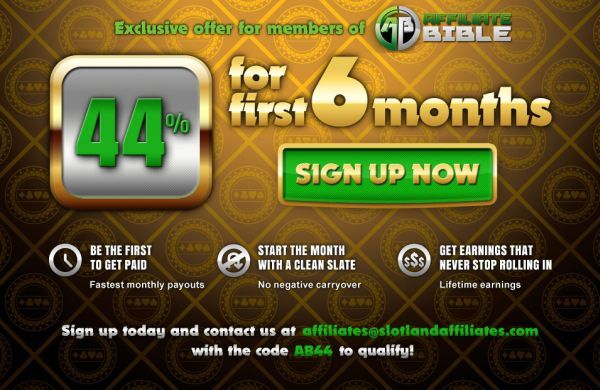 The Revenue Jet Affiliate Program is the affiliate program for 4 online casinos. The 4 casinos that Revenue Jet offers for promotion are OnBling Casino, Grandparker Casino, ClassyCoin Casino and LocoPanda Casino.

I've only been working with Revenue Jet for a short time however I am very impressed with what I've seen with Revenue Jet.

In particular, I fell in love with the Casino Loco Panda homepage. Here's a screenshot of it:

Usually when I start working with an affiliate program, the first thing I do is work with them on creating custom landing pages. The reason for that is because most of their designs are targeted towards such a broad demographic that the clickthru->sign-up ratio will be rather low. However I had absolutely no qualms, and was actually very excited about promoting the Casino Loco Panda page after seeing it.

It's the fun, bright and colourful homepage that you rarely see any more in the gambling world. It's a fantastic design that can do a great job at converting the casual player as it immediately promotes a fun atmosphere.

The Revenue Jet Affiliate Program themselves, have been excellent to deal with so far. I have been working with Matt from Revenue Jet and his communication is top-notch. Any time I have a question he's answering me promptly, and he is very open to trying out new things. He is one of those affiliate managers that also value the affiliate partnership, and understands that we need to work together to make the most money together.

Revenue Jet offer up to 45 revenue share, prompt payments and real-time tracking; the latter of which I really like. If you're into split-testing as much I am, you will appreciate being able to see the effects of your efforts immediately, rather than having to wait a day or two.

All of the Revenue Jet casino brands use the solid Real Time Gaming software, which means that they also accept American players.

All of their brands present a different "image" too – for example, Classy Coin really has that "high roller" classy feel to it, and as mentioned Casino Loco Panda has the more "fun" feel where you'd want to send your Slots and Keno players.

Overall I have been thoroughly impressed with Revenue Jet thus far. Their conversion and retention methods seem solid, and they really value the affiliate partnership highly.

REVENUE JET REVIEW: BRANDS:

The Revenue Jet Affiliate Program offers 4 online casinos for the affiliate to promote. The online casinos offered by Revenue Jet are OnBling Casino, Grandparker Casino, ClassyCoin Casino and LocoPanda Casino.

All four Revenue Jet casino brands use Real Time Gaming software, and accept US players. Most of their casinos offer a unique "feel" to them. All of the Revenue Jet casinos also offer both Instant Play and Download versions to accomodate both types of players, and all operating systems.

OnBling Casino have went the "Bling" route in full force, with a $5000 Table Bling Bonus, and a homepage with Gold as their main colour. They offer a variety of different bonuses depending on the player, like a $3250 General Welcome Bonus and a $4000 Slots+Blackjack Bonus. At this time, I'm unsure of the best target markets to really promote OnBling Casino to.

Grand Parker Casino and Classy Casino have a much clearer target market however – both of them focusing on "class" and high rollers. The Grand Parker homepage shows classy people, offers an $8000 deposit bonus, promotes a high roller bonus and also an exclusive VIP Club. Classy Coin is after the same market, although interestingly have went the slots route, with a flash animation of a slot machine as their homepage. It'll be interesting to see how that converts with the regular slot market.

Where Revenue Jet really stand out for me however, is with Casino Loco Panda. I showed you their homepage previously – this is just a fantastic landing page. It presents a really fun feel to their site that is surprisingly rare amongst online casinos these days. They don't hit the user with too much information to confuse them – they rely strongly on their homepage design, with additional links if this isn't enough to convert the user. Their inner pages require work, but their homepage is simply fantastic.

Overall, I would highly recommend promoting Casino Loco Panda with Revenue Jet. Depending on your traffic one of the other casinos may fit as well, but the Casino Loco Panda design is the type that should convert all types of users of broad demographics – with slots players specifically, being attracted to this site.

Revenue Jet have did a fantastic job with Casino Loco Panda, and they clearly know their audience – offering both Keno and Bingo bonuses as well, which is the type of games that a lot of their converted traffic should be attracted to.

REVENUE JET REVIEW: COMMISSION:

The default commission plan begins at 25% for all new affiliates on revenue share, with the ability to earn 45% revenue share depending on your commission.

However all affiliates that sign up via Affiliate Bible will get 35% Revenue Share to begin with, as opposed to the 25%. Just click here to sign up or any of the links throughout this Revenue Jet Affiliate Program Review.

CPA and Hybrid Deals are available for Revenue Jet on request. Hybrid is a special request depending on your campaign and is a "higher pays" type deal – you get paid $100 on deposit and then once the 35% is higher revenue share takes over.

REVENUE JET REVIEW: MARKETING:

Depending on the Revenue Jet online casino that you are promoting, you have the choice of the default homepage or a specific landing page. The landing pages set up for any affiliate to use are usually targeted towards the welcome bonus.

Revenue Jet offers both GIF and Flash Banners in a variety of different sizes. Their banners are pretty much exclusively set up to promote their bonuses, and most of their homepages are also focused on the bonuses.

If your website is focused on casino bonuses, then promoting either Classy Coins, Grand Parker or OnBling Casino is really a no-brainer. All of them focus strongly on the bonus, and all three of them offer really high bonus amounts, which can be attractive to the player.

OnBling Casino also focus heavily on their different bonuses depending on the game that players play – so if you are marketing to table players, you can promote their $5k Table Bling Bonus, and if you are promoting to Slots or Blackjack players, you could promote their $4k Slots+Blackjack bonus instead.

Slots bonuses are also a good fit for Classy Coin, as their main flash graphic on their homepage promotes both slots, and a $5k welcome bonus.

All three of the above sites also promote Slots Tournaments on their homepages heavily too, and Slots tournaments can be a great promotional method if you have a slots website.

Finally there's Casino Loco Panda, which for me is the real gem of the Revenue Jet Affiliate Program, and the one I've spoke most highly of in this Revenue Jet Review. Their unique and colourful design is matched with very bright, attention-grabbing banners that won't blend in on your site. Their homepage is FANTASTIC at capturing the casual player.

There's no real set demographic for the Casino Loco homepage either – they've left it open for interpretation to allow them to target a broad demographic. They offer the "Best Slots" graphic, as well as a "Table Games" graphic. The main flash animation promotes the $4k bonus, has a game-show like hostess with a deck of cards, and also a roulette table in the image.

Without a doubt, I would be focusing very strongly on Casino Loco Panda when it comes to promoting a Revenue Jet brand, as it should be a good fit no matter what type of site you have. It's even the sort of design that allows you to promote it to non-casino players, as it is very attractive and different.

Below are a few of the available banners for Revenue Jet brands:

REVENUE JET REVIEW: GLOBAL:

Revenue Jet uses the Real Time Gaming Software. For all of their online casinos, they offer both download and instant play versions. This means that Mac, Linux etc users can also use the Revenue Jet online casinos.

All Revenue Jet casinos accept and welcome American players. The only country that Revenue Jet brands don't accept players from is Israel.

All Revenue Jet casino websites are in English only, except for Grand Parker Casino which is also offered in French. No geo-targeting is currently implemented on any of the Revenue Jet casino sites.

REVENUE JET REVIEW: FAQ:

Q: How can affiliates withdraw money from Revenue Jet?

A: Revenue Jet offer Neteller, Wire transfer and Skrill/Moneybookers as payment options for affiliates. Revenue Jet also will send cheques via mail.

Q: When do Affiliates get Paid?

A: Revenue Jet have consistently paid affiliates by the 5th-7th of every month, for the prior month.