The Full Tilt Poker affiliate program as we know it, is closed. You can now promote Full Tilt Poker under PokerStarsPartners.com.
To cover everything that happened with Full Tilt Poker would require my writing a novel. In essence, they were hurt badly by "Black Friday" which occurred on April 15th, 2011. At the time, Full Tilt Poker made a deal with the Department of Justice to basically remain running, not allow Americans to play there but allow Americans to withdraw their funds.
Everything seemed to actually be going rather smoothly until June 29th, 2011 when Full Tilts license was suspended. No new players could sign up at Full Tilt and no-one could even play poker at Full Tilt or deposit/withdraw until then. Full Tilt closed their affiliate program until that was resolved.
It never really was.
Full Tilt, along with Pokerstars, were both purchased by Amaya Gaming Group in August 2014. Affiliates would not receive any income from players they had referred to Full Tilt.
The rest of this review of the Full Tilt Poker Affiliate Program will remain online for archival purposes.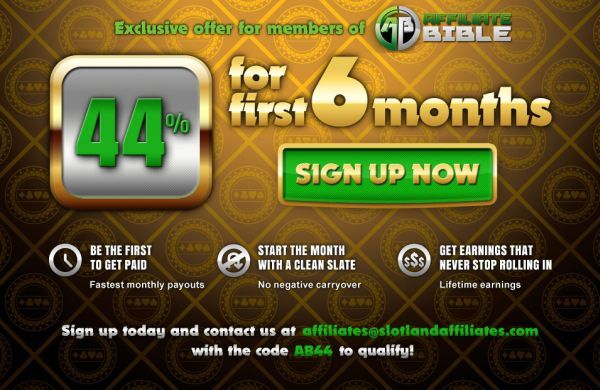 BRANDS

Full Tilt Poker affiliates offer the one brand: Full Tilt Poker.

Full Tilt Poker offer a variety of promotions for the player. The 100% to $600 deposit bonus is the tip of the iceberg; they have various poker professionals that play at their tables that any amateur poker player would know, and gives them the chance to play with "the guys they see on TV".

There is a wide variety of marketing material available at Full Tilt Affiliates featuring a variety of different pros.

The Full Tilt slogan is "Learn, Chat and Play with the Pros", and a large part of their marketing is being able to sit down at the same table as the guys you see on TV. You can watch Tiger Woods on TV but odds are you'll never get to play a round of golf with him; but you can play alongside the likes of Phil Ivey and Chris Ferguson, often at low limit games.

Full Tilt offer a regular "series of poker" entitled the Full Tilt Online Poker Series, with a variety of guaranteed tournaments.

Full Tilt also offer a wide variety of games for the player to play, with a sick amount of mixed games. They also offer the infamous "Rush Poker", which is unique to Full Tilt.

Full Tilts rewards system is so incredible, it's hard to really sum it up. So many promotions, a huge rewards store full of merchandise, electronics etc, an exclusive black card program – Full Tilt has everything.

COMMISSION

Full Tilt Poker offer both CPA and Revenue Share on a tiered structure. The commission plans are:

| Players | CPA |
| --- | --- |
| 1-10 | $100 |
| 11-25 | $125 |
| 26-50 | $150 |
| 51-150 | $175 |
| 150+ | $225 |

| Net Rev | Rev Share |
| --- | --- |
| $0-$10k | 20% |
| $10k-$25k | 25% |
| $25k-$50k | 30% |
| $50k+ | 35% |

Please note that with the CPA Structure, the full amount depends on players hitting qualification requirements like 250+ FTPs, and then a bonus for 500+ FTPs.

Full Tilt also offer rakeback, however at this stage they are extremely selective of who they allow to become a rakeback affiliate. The rates are 27% rakeback paid automatically by Full Tilt, and 3% commission.

MARKETING

You can market Full Tilt Poker to anyone. They're one room that will convert to any poker player. Beginner poker players? Of course. Who wouldn't want to go to the table with the likes of John Juanda, Tom Dwan or various other poker pros they see on TV?

Medium stakes poker players? Of course, so many offerings to convince players to play, or to switch sites, with incredible rewards, variety of games, and a lot of traffic. High stakes games? Full Tilt is where the majority of them take place, at pure nosebleed levels.

Cash game players? Covered. Tournament players? Covered. Full Tilt are a room that you can market to anyone and everyone. Even if you run a website that isn't directly about poker, you can usually capture the audience. A sports website for example, can be a great way to promote Full Tilt Poker Affiliates because most people who watch sports have seen at least one poker game on TV, so it's an easy sell.

Along with online marketing material, Full Tilt Affiliates also offer offline marketing material in the form of business cards and print marketing. You can also create a CD with the Full Tilt software on it, and attached to your affiliate code.

Here are some of the Full Tilt Affiliates banners on offer:

GLOBAL

Full Tilt Poker currently do not accept players from the United States of America.

Their website is in English, but is also translated into French, Swedish, Romanian, Portugese, German, Danish, Chinese, Japanese, Spanish, Norwegian and various other languages.

Along with a Windows client, Full Tilt also offer a specific Mac client for Mac players.

Full Tilt also offers a mobile option exclusively for Rush Poker. The Rush Poker mobile software currently works on iPhones and Android Devices.

FAQ

Q: Can I sign up as a rakeback affiliate at Full Tilt Poker?

At this time, they are extremely selective about rakeback affiliates. I'd recommend that if you want to offer rakeback there, you go with Poker Affiliate Solutions. Be warned that with the low revenue share percentage of 3%, plus income coming off due to fees and marketing costs, you'll need to generate a healthy playerbase of regular players to make money at Full Tilt Poker.