Cardspike Poker can be added to the list of rogue affiliate programs and poker rooms to add to your poker room blacklist unfortunately, as after many months they are still not paying affiliates or players.
There has been a lot of drama involved in regard to Cardspike, and lots of stuff going on behind the scenes. Honestly, I could write a book on Cardspike Poker and all the problems with the site, however I think it's always best to just print the facts, and stand by them.
Whether you're a Cardspike poker player, or a Cardspike poker affiliate, you have been getting screwed and scammed by this new poker room since they began. If you promote Cardspike, stop promoting Cardspike because you will not get paid. If you are a player at Cardspike, stop playing at Cardspike because you will not get any of your poker winnings. If you post on a poker forum, alert them to this article and let them know that Cardspike is a scam poker room, and you should not play there.
CARDSPIKE SCAM SUMMARY:
Since launching on September 19th, Cardspike has been plagued with problems. Initially it was very poor communication from their original affiliate manager, who would not respond to e-mails or messages on public forums, despite posting on other forums during that period. There was also problems with the reports, and players not showing as being tracked to affiliates. The affiliate manager stated on September 24th that this would be fixed that day. It was not fixed until October 8th, over two weeks later.
In November of 2008, it came to light that players were not being paid rakeback. The affiliate manager said that they would be paid November 7th. They weren't, and the affiliate manager ignored numerous requests and questions as to when they would be paid, or would post stating that they were all paid when they weren't. It took until November 17th, after many false promises, for the players to be paid their rakeback. Affiliates were also wanting to know when they would be paid, and the affiliate manager initially ignored them. One of the Cardspike investors then posted on November 19th to state that he had talked to Senior Management at Cardspike Poker, and affiliates would be paid that very week, and that if it wasn't, he would remove them as a "Certified Program" that week. I should add that they weren't removed until 6 weeks later.
The Cardspike affiliate manager was fired, and a temporary manager came in, who stated that there is problems with the reports, and affiliates would not be getting paid what they thought – it would be less. He also repeatedly made false promises as to when affiliates would be paid, ignoring affiliates requests and questions etc. On the 2nd of December, it was "another few days". On December 12th it was "over the next few days". On December 18th it was "today and tomorrow", and as of this writing, January 3rd 2009, affiliates have yet to be paid, and Cardspike are ignoring all inquiries.
This should also be a lesson to affiliates – being listed as an All-In Program at PAP, or a Certified Program at CAP, doesn't mean anything. While they state that these programs are listed after a strict process including "verifying the integrity of the operators", in reality it means the poker room or casino have simply paid approximately $25,000 a year or $6,000 for 3 months to get listed in that section. Don't get me wrong – they still do serve a purpose in that the poker room or casino can generally be held publicly accountable for any wrongdoings and get more chance of an answer or a resolution, but don't be fooled – these "certifications" don't mean you can trust them any more than you would a program without one.
Unfortunately, this is something that happens in this business every so often. At this time I just wanted to alert everyone to know that they should not be playing or promoting at Cardspike, however I think there is a lot of things that Cardspike affiliates could have done in this situation that they didn't. This also isn't a situation where you should just suck it up and move on – whether you are owed $10,000 or $100 it's a matter of principle, and we can't let scammers get away with this. In the coming days I will have a follow-up article detailing what affiliates could have and should have did previously, what they can learn from this experience, and what they should be doing now.
Full timeline and related article below – please digg this story and let everyone else know not to play at Cardspike!
CARDSPIKE SCAM RELATED ARTICLES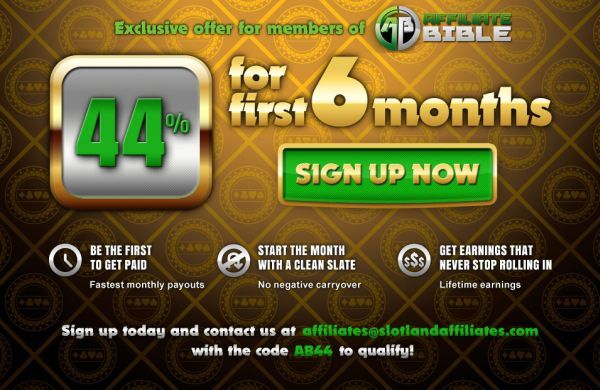 CARDSPIKE SCAM TIMELINE:
Here is a factual list, with dates, of the history of this thieving poker room – I should also note there is a summary at the bottom of this article if you want to just read exactly what has been going on:
September 19, 2008: Cardspike officially launches. There is a lot of problems during its launch, when it's original affiliate manager is very slow in regard to returning affiliates e-mails. This is partly blamed on their e-mail not working, as well as being at CAP Euro in Barcelona.
September 22th: It comes to light that players are signing up and not being tracked to affiliates.
September 24th: The Cardspike affiliate manager states that he will be working on it and it will be fixed that day. He then states on September 25th it will be fixed then. Also during this time, many players are not getting the signup bonuses they are meant to, and when they send e-mails to cashier@cardspike.com and support@cardspike.com they get their e-mails returned saying those e-mail addresses don't exist.
September 29th: One player spends over 30 minutes on the telephone with Cardspike support, trying to get the bonus he is due, while they try and cheat him out of it, only offering him a 10% bonus.
September 30th: One week after Cardspike Affiliates said the reporting problems would be resolved that day, they finally get fixed for some affiliates. There are still reported problems with other affiliates. This is apparently rectified on October 8th 2008, over two weeks since the problems were meant to be fixed.
October 16th: Still communication errors going on with Cardspike affiliates, in that affiliates are signing up for the Cardspike Poker Affiliate Program and not getting e-mails confirming that they are set up, even after sending e-mails and private messages about this.
November 6th: The payment issues begin. Players want to know when they are going to get paid their rakeback. The Cardspike Poker Affiliate Manager states that payments will go out "tomorrow", November 7th. On November 10th, after being asked repeatedly about it on an affiliate forum, he posts to state that they are working on it. There are more communication issues, with the affiliate manager not responding to any means of communication that day. On November 11th, he said it was paid. It wasn't. It still wasn't paid by November 12th, and the affiliate manager, while on other forums posting in general discussion topics, was ignoring the affiliates who were asking why their players weren't paid.
November 14th: The Cardspike Poker affiliate manager posted to say players should be "good to go". They weren't. It took until November 17th, 10 days after the fact, for players to be paid when they were promised.
Around this time, affiliates were asking when they would be paid. The affiliate manager ignored all their questions, despite repeated requests. One of the investors of Cardspike and someone who is considered an "authority" in this business then posted publicly on November 19th to say that he spoke to the Software Provider, the Payment Processor and Senior Management, to say that all payments would be processed and sent out that week.
November 26th: Changes were promised, and the original affiliate manager was apparently fired from Cardspike, and replaced by a new person who we'll call P., who said that they knew there was serious issues with the program, and he was here to rectify them, and that a new affiliate manager would be announced soon. P. came on the forums and was rude to affiliates, and also broke the news that the reports were incorrect, and people were not owed as much as they thought they were, and the payments would be lower than expected.
December 2nd: Affiliates were told payments will be "at least another few days". P. then disappeared off the forums, ignoring affiliate requests about payments, for 10 days.
December 12th: P. returned, and said that "everyone will be paid over the next few days".
December 18th: P. said that payments will be going out "today and tomorrow". This was the last we heard from Cardspike.
As of this writing, January 3rd 2009, affiliates have still not been paid, and no-one can get any answers from Cardspike.