The Cake Poker Affiliate Program – as I knew it – is now closed.
The last few years in Cakes history was a complete mess. All of their good staff unfortunately left, and their attempts to keep taking US players ended up being a disaster. They split into two separate brands(Wincake and Juicy Stakes) putting the US players on one, everyone else on another.
Their network was purchased by Lock Poker, another scumbag organization within the affiliate industry who renamed it the Revolution Gaming Network. Players can't get their money from Wincake or Juicy Stakes – who are both still in operation as of 2016 and yeah it's just turned into an entire disaster.
My original review of the Cake Poker Affiliate Program will remain online for historical purposes. I've also blacklisted Lock Poker.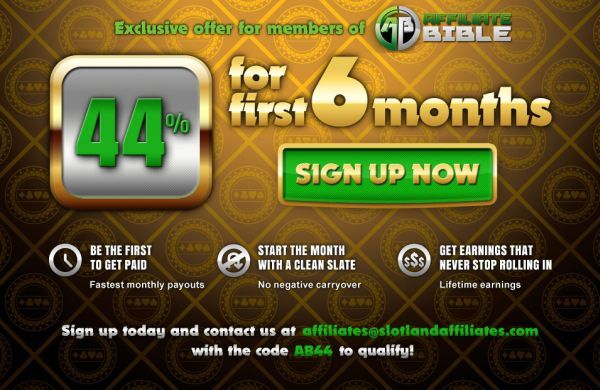 I was one of Cake Pokers first affiliates, and they are one of the poker rooms that bar a complete disaster, I'll always promote.

I'll tell you straight-up: Cake get a bad rap from many other affiliates. Affiliates have complained about tracking not working and unresponsive affiliate managers. I've never had these problems, however these complaints are a common enough occurrence that I feel it's only fair to mention it.

However if you are having problems with tracking at Cake, what you need to do is provide them information about it. Run some tests, and if those players don't track then list all the details and send them to Cake so that they know, and can hopefully fix Cake.

I've personally always loved working with Cake. I've generated millions of dollars in revenue for them, which says a large part about their retention over the years, and every affiliate manager I've worked with there has been fantastic, in regards to prompt communication and how they value affiliates.

Rob, Shenaz, Justin and now Chris have all been a delight to work with.

In saying that – it's not all rosy at Cake these days. It took an incredibly long time for them to launch their new software(and even that isn't too great), and their traffic is extremely low at this point due to many, many factors, like the Sportsbooks leaving, and just general frustration at the software.

As one of the only US-facing rooms these days and a playerbase of millions of players, it's unbelievable that they can't even average 1,000 real money players on any given day. Traffic during non-US peak hours is especially low.

Cake Poker will always be my #1 poker room to promote for US Players. Always have, always will. I love the guys at Cake, have been impressed with their survival skills, and wish them all the best.

For non-US players, there are numerous better options.

If you're hesitant to promote Cake Poker I wouldn't be; in the current situation they're one of the only US-facing poker rooms, and I would give them a try. I still promote them strongly and get signups, and the conversions to RMP is something I am very happy with. This is for both rakeback and non-rakeback.

BRANDS

Cake Poker Affiliates have just the one brand, which is Cake Poker. Cake Poker currently accepts US players.

Cake Poker of course uses the "Cake Network" software. Other poker rooms that use this software and share the playerbase include Intertops, Broadway Poker, Pokerworld and Red Star Poker.

Cake Poker Affiliates have always valued their affiliates. They're always at the conferences giving away crazy gifts(Cake Poker toaster anyone?) and I've received numerous gifts from Cake as a thank you for promoting them. These gifts include a trip for 2 to Barcelona, an iPod Touch, an HD Video Camera and a Netbook.

Cake Poker offer a 110% deposit bonus to $600 for all new players. Cake Poker usually offer at least one player reload bonus per month, sometimes two.

Cake also offer a new depositor freeroll for all players, and numerous freerolls and guaranteed tournaments.

Cake Poker also offer promotions like the "Gold Card Race" which is basically a rake race, and thus encourages players to play more. Cake also have their Gold Chip Loyalty Promotion.

In the past, Cake Poker Affiliates have also offered promotions for affiliates which can result in free trips and other fun stuff for affiliates.

COMMISSION

Cake Poker currently works only on a revenue share plan. Cake Poker also has the ability to offer rakeback to your players, at a fixed rate of 33% rakeback, the maximum you are able to offer.

All Cake Poker rakeback payments are made automatically by Cake.


| Net Rev | Rev Share |
| --- | --- |
| $0-$10k | 25% |
| $10k-$20k | 30% |
| $20k+ | 35% |

| Net Rev | Rev Share |
| --- | --- |
| $0-$10k | 8% |
| $10k-$200k | 12% |
| $200k+ | 15% |

Cake Poker will allow affiliates to run rake races and rake chases, and participate in the prize pool often.

MARKETING

The Cake Poker backend offers a solid variety of banners in various different sizes for affiliates to choose from. You can set up different tracking links with ease, as well as set up signup codes for your players to use.

Cake offer a 110% to $600 deposit bonus for all new players and a $500 New Depositor Freeroll which are both good offers to get new players in.

Cake Poker offers Weekly Guaranteed tournaments, and the value of the guaranteed tournaments varies depending on how successful Cake is at that point of time. It is positive to note that when Cake were peaking, they gave a lot of money back to their players.

Cake Poker offer a reward program based on Gold Stacks, Gold Chips and Gold Cards. They also have had a VIP shop where players could purchase electronics, merchandise and gift cards. Unfortunately they apparently had problems with their supplier and no-one has received anything from the Cake shop for a long time.

Cake also offer unique games that you can market to your player, like Casino War and Blackjack Tournaments, as well as a variety of special SNGs and tournaments.

GLOBAL

Cake Poker accepts US players, except from the state of Kentucky.

Their website is in the following languages: English, Dutch, German.

Cake Poker also of their own Twitter account and Facebook account, where they regularly communicate with players.

Cake Poker offer banners in both English and German.

Cake Pokers software is set up only for Windows, and they currently do not have a Mac client.

Cake Poker do however have a mobile client, set up for Windows phones. At this time the mobile client is not available to download while they add in new features for it.

FAQ

Q: What Affiliate Payment Methods are offered at Cake Poker?

All Affiliate Payments from Cake Poker are made directly into your Cake Poker player account. The withdrawal methods vary depending on your country, but include Neteller and Moneybookers.