BLACKLISTED: Big Time Revenue are now blacklisted here on Affiliate Bible. Their affiliate manager Fredrik left, and as soon as he left things went downhill.
They are not paying out to affiliates anymore, and have scammed many, many people.
Stay away from Big Time Revenue.
The rest of this review is left up for historical purposes.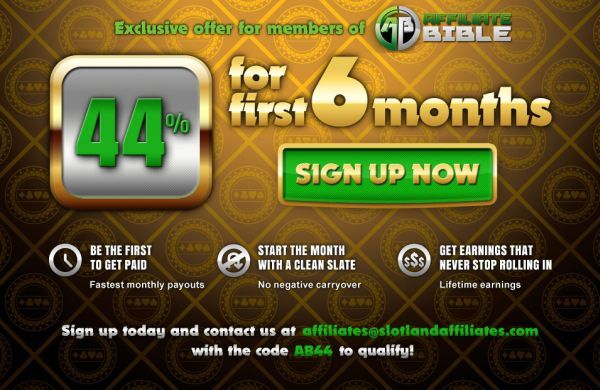 ---
I started working with Big Time Revenue in June of 2012. It's early days yet, but so far I am impressed with the relationship that we have set up. My affiliate manager is Fredrik Wadstein.

Big Time Revenue are an online bingo affiliate program. They currently offer three brands to promote, which are Bingo Palace, Big Time Bingo, and OnlineBingo.com.

From a communication standpoint, Big Time Revenue have been great to deal with. Their general affiliate support is monitored constantly. Not only do they have the usual avenues like e-mail or Skype but they actually offer a telephone number. I tried it, and actually got to talk to an affiliate manager! I can't remember for the life of me when an affiliate program ever actually had a public number.

Fredrik has also been fantastic in regard to communication. I shared about 30 e-mails with him in the first three months of working with Big Time Revenue, and every one was dealt with within 24 hours. Some of them were complicated issues where he had to rely on another department too, so it's good to see that didn't hold them back.

Big Time Revenue Review: Commission

Commission wise, all new affiliates at Big Time Revenue start off at 50% revenue share for the first three months. After that, it depends on income but ranges from 25%-40%.

Big Time Revenue also offer CPA. This is available on request as they are obviously concerned about abuse. So far, payments have been prompt – I've only used the bank wire option but I received payment fast, with communication about the status of it throughout.

Big Time Revenue Review: Brands

The reason I decided to work with Big Time Revenue was purely due to their brands. I was revamping one of my bingo websites and launching a bingo section on one of my major portals, and I had never worked with these brands before. Traffic from the US still makes up about 40% of my visitors, so I wanted to add a few US friendly online bingo rooms to tailor to them.

As mentioned, the three brands currently at Big Time Revenue are Big Time Bingo, OnlineBingo.com and Bingo Palace. One thing I really liked was that Fredrik was upfront with me and informed me that OnlineBingo.com wasn't converting that well for them at the moment. I tried them anyway, and I noticed that the conversions were lower there than the other two brands.

Both Big Time Bingo and Bingo Palace, despite being practically the same sites(as most bingo rooms are), are able to be targeted towards different demographics and markets based on the cosmetics of each brand. Here are screenshots of their main homepages for example:




As you can see – Bingo Palace is a lot more straight forward while Big Time Bingo focus more on the "fun" aspect of it. I've focused a lot of my marketing on just Bingo Palace thus far, but I'm excited to promote Big Time Bingo as it really is a sick homepage design which is also structured well.

Big Time Revenue Review: Backend

Big Time Revenue use Income Access as their affiliate backend. If you're familiar with that backend then you know how it works. There can be a slight learning curve to it in the beginning, but with so many affiliate programs using it you get used to it.

The marketing material from Big Time Revenue is solid. Each brand currently has about 36-38 banners available. The banners are all categorized like "Free Trial Banners" and "Auto Updating Latest Promotion", as well as 'Welcome Bonus Offer". There's a solid selection, and they come in all the standard sizes.

Big Time Revenue Review: Summary

So far, I am happy with my dealings with Big Time Revenue. I haven't had any issues, and I haven't really seen anything stick out to me where I've thought "that needs improving".

If you're looking for some online bingo brands to add to your websites, especially US-facing brands, then I would highly recommend checking out Big Time Revenue.