As an affiliate you will obviously be targeting certain markets and demographics. For example you may create a site based on low limit ring games, and will be targeting beginner players with smaller bankrolls. However sometimes a target market will be dropped right in your lap, and you better be prepared for them.
And if you are planning to promote any private tournaments or freerolls, then you better be prepared because you'll soon be inundated with a large target market composed of freeroll whores…..
…..and that's a good thing.
First let me explain what exactly "freeroll whores" are for those who don't know, and I will explain by example. You start your site entitled Joes Poker. It's a generic site with some poker room reviews and bonuses advertised. You decide that to get interest in your site you're going to run a $100 freeroll. This is going to be held at Carbon Poker.
So set up for the weekend in the private tournaments tab is "Joes Poker Freeroll", with the $100 prize pool listed. While this is listed in the private tournaments section, it's available to everyone to see; the only private part about it is that it is password protected so you can only let players in that you want to let in.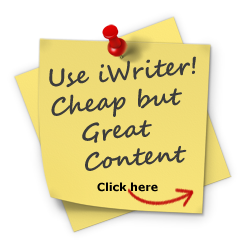 This is where the freeroll whores come in.
There is a large community of poker players who generally don't have bankrolls nor pay attention to bankroll management. I won't go into the specific demographics of this type of player, however they spend their time playing poker online for free, by entering freeroll tournaments.
However, smart enough to realize how much a waste of time those $100 freerolls ran by poker rooms with 3000 participants are, they instead seek out private freerolls, usually with small prize pools, by running the poker rooms they have installed on their computer, and checking the private tournament lobby on a daily basis. I would like to note that this isn't the only method freeroll whores use; however it remains the most popular.
After that, they use the wonderful search engines like Google & MSN to track down the freeroll. Most poker rooms won't allow you to put your URL in the tournament name, however if you name your freeroll, for example, "Joes Poker Tournament", then you're going to use that exact same text somewhere on your website or forum.
Freeroll whores will search for that term, and eventually come across your website, at which point they will first see if you have posted the password anywhere, and failing that, will e-mail you to ask for the password. You can spot freeroll whores right away, as they usually throw in a compliment about your website. Here are some actual examples of e-mails I have received:
"Hi, great site I just signed up and will visit it often. Is it possible to play in the freeroll you're running?"
"Love your site, bookmarked it, will sign up for poker rooms through your site. Whats the password for the freeroll?"
"Hi its my birthday, and the best birthday present I could have would be to play in your poker tournament. Could you send me the password please?"
That last e-mail is sadly 100% real.
Now here's the funny thing; most affiliates hate this. I've read many forum posts from people asking how to "get rid" or "stop" freeroll whores. I mean I can understand the negativity; affiliates are concerned that they are sending players to this site, and then the prize pool may be taken by players not even under their affiliate tracking code, meaning they won't profit from any revenue they generate. However unless you're really careless with your password, this really really should not happen.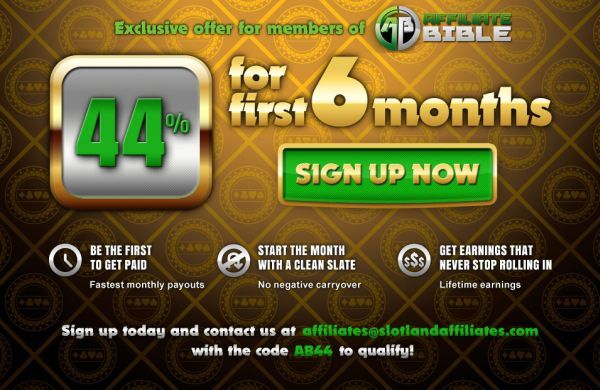 However what affiliates should be doing is embracing these people, especially in your early days, because not only are they one of the easiest markets to target to, but they are a very easy way to start generating revenue early in your affiliate career…..
Get to know these players, and ideally profit from these players.
You see these aren't just any players; these are smart players. You won't see them spending hours on end just to win $8 in a $1000 freeroll. Also, with the amount of freerolls these people are participating in they're learning many, many poker skills which will possibly turn them into profitable poker players in the future. These aren't fly-by-night give it a try just for fun players; these are actual grinders, the kind of people that poker affiliates make their money on. And some people actually turn them away!
So hopefully by this point I've convinced you to embrace freeroll whores; let's move onto the next step which is targetting them. Marketing to a freeroll whore is the easiest, and possibly cheapest method of marketing, as you can even do it for free.
You see the method of bringing in freeroll whores is simple; freerolls. Sure there are a lot of other possibilities including sites, newsgroups, forums and mailing lists dedicated to freerolls, but we're going to go with the easy route here, as it's one that requires very little work but is accessible to pretty much every affiliate or prospective affiliate reading this.
The first thing you do is set up freerolls at sites for your existing playerbase. Many poker rooms will even front the cost of this, in exchange for better promotion of their site. Generally try to keep freerolls between $50-$200. Now when you name the tournament, make sure you use something that will make it easier for people to google by. For example I held a freeroll for my christmas raffle in 2005, and I attracted people to the site by calling it "Dealer Dans Xmas Raffle".
Once you have came up with a unique name, be sure to get it on your site numerous times so that the search engines see it. Also, having the freeroll information on a separate section of your website, with banners advertising OTHER freerolls is the kind of outside the box thinking that will really help you succeed in this industry.
So now the freeroll whores visit your site and find out about the freeroll; please remember to keep the password private as they will have to e-mail you. Once they e-mail you requesting the password it is completely up to you whether or not to let them play.
I personally will tell them that unfortunately the freeroll is set up for specific members however I will contact them when we have freerolls in the future. What we are currently doing is getting the e-mail addresses of all freeroll players for future use, and also getting their permission to contact them in the future.
You can now keep doing this; running freerolls weekly or monthly and collecting more and more e-mail addresses as often as you want, and suddenly you've built yourself a nice database of freeroll players! Also any of YOUR members that enter the freerolls be sure to take down their e-mail addresses and add them to the database.
Now we have this database, what do we do with it? Well the obvious one is contacting them all when you run new freerolls and invite them to play, with the requirement that they must be tracked through your affiliate link. However if you're running freerolls at popular sites, I can guarantee you 99% of the freeroll whores will already have accounts there. No, we are planning long-term.
How often do new poker rooms open up? I'd estimate 2-5 per month, and I'm possibly lowballing that figure. When these new poker rooms open up, you will be first in line to be an affiliate with them. When Cake Poker opened I was one of the first people to promote them, and I sent over 1000 freeroll whores there within a week just for a $100 freeroll. I've made thousands of dollars off just that one freeroll.
You will also be looking at poker rooms with little traffic, or skins of poker networks that you think aren't used. Basically, we are looking at poker rooms where our e-mail database are unlikely to have accounts on. We then contact that poker room after signing up as an affiliate, and approach them about running freerolls on their site. Ideally you should be putting up a good sum of money for these freerolls; I'd personally put $200-$1000, depending on traffic, and MGR percentage.
Once we have this freeroll up, we then send an e-mail to our database informing them of it and providing an affiliate link for them to play, again emphasizing that they have to go through our affiliate link to actually participate in the freeroll, which they will of course do, especially for the bigger freerolls. You run the freeroll, and then suddenly you have these generally talented poker players all with money in their accounts at that poker room earning you revenue.
And what will become of these players? They'll either become real players, play for real money and generate revenue for you, or they'll lose that money and go back to freeroll whoring….including the sites where they're already tracked to you, earning you more money in the process.