Becoming a poker affiliate seems like an easy job, doesn't it? You sign up as an affiliate at a site, you try and get players to sign up via your affiliate codes and if it works, you're earning money just like that. If you can't get players signed up, then it's no big deal. You spent a few hours of your time and it didn't work out, no biggie! Yep, being a poker affiliate is one of the easiest, no-risk "jobs" in the world.
However, what about becoming a successful poker affiliate? Interested in that? Because that my friends, requires work. It requires effort, creativity, time, knowledge, unique ideas, commitment and oooohh so much more.
But it's worth it. Oh boy, is it ever worth it.
The gambling affiliate industry is a tough egg to crack, specifically poker. The market is over saturated as it is, with more affiliates starting up every day, opening up more poker websites by the hour. Yet you know what? I'm not worried about them. Nope, not worried at all. Why not? Because 99% of them don't even know what they are doing.
These new affiliates don't understand the business; they don't understand search engines, they don't understand how to market a poker room to a new player, they don't understand why their site with it's 5 reviews and basic Hold'Em strategy tips isn't making them thousands of dollars per month. And even the ones that do start a niche idea, something that stands out from the crowd; if they don't get immediate results, the site's a goner. They'll either close it, or leave it laying dormant for months on end, as yet another good idea goes to waste.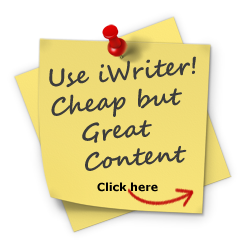 That's why I've set up the Poker Affiliate Bible, to assist all new affiliates in getting started in the business. Whether you're one of the above, with a website sitting out there earning no money, or someone just interested in getting started in the business, this website is here to serve you as best as it can, and hopefully turn you into the successful affiliate that I and many others are. You could have no experience in this industry at all, you could have some web experience running a custom resume site, or you could be a super affiliate in another industry already, like Forex.
By becoming a poker affiliate, I want you to remember the #1 rule: you're in it for the long-term. You're not going to get it perfect on your first try, and you're very rarely going to make much in the short-term unless you come up with an incredibly unique viral marketing idea, but that's okay. For every 1 person who comes up with a unique idea and makes a couple of thousand in his first two months, there's 20 more affiliates making $50,000+ per month, because they remembered one thing: they were in it for the long term.

They worked on their site despite no money incoming, and they revamped their sites to match current search engine standards, as well as find better ways to appeal to the prospective customers, and today they're reaping the benefits. I know for a fact that one affiliate went two years with their site making almost nothing, maybe $20-$30 per month max, yet they never gave up, and they're now earning in excess of $100,000 per month.
That can be you.
You have to decide right now however, if you're in it for the long haul. You have to realize that there's more to this business then just signing up as an affiliate and then throwing some links up on a website. With other properties like being a casino affiliate you can strike lucky early on with a couple of whales.
Being a successful poker affiliate requires work. It requires web design, SEO optimization, regular unique content, link exchanging, constant studying of statistics, lots and lots of reading and learning, an understanding of the customer base and how best to market to them, the ability to learn from your mistakes and many, many more factors are involved.
As long as you're willing to learn all this and invest the time and effort, you're already halfway there to becoming a successful poker affiliate.
Welcome to the site and to the affiliate world, and best of luck to you. I recommend you head right over to the Affiliate Bible Step by Step Guide to help you get started on building your first poker affiliate website.