Note: This was an article I wrote in 2006 which was intended to be part of a series. I didn't get round to finishing it however it is on my to do list, and should be done before the end of 2010. The information still applies, and I hope to update this article ASAP!
I spend a lot of time talking about online marketing, and with good reason because this is the medium where you are going to make the most money. However while I spend a lot of time building and maintaining websites, I also spend a lot of time doing offline marketing. Most men hate shopping with their wife. Me? I love it, because it gives me a chance to get out and do some offline marketing to the potential online poker players out there.
Online poker, while not in the "boom" period is still an ever-growing business. Every day, as people get more comfortable with the internet, there is an increasing chance that the player will try out online poker for real money. You can bet a large percentage of people who play for play money on sites, or play on community sites like facebook and yahoo, will eventually get converted over to real money.
Many affiliates seem to forget that every potential or current player isn't just another search engine keyword away from being one of their players, but real people who go out and do stuff. They go shopping. They eat at restaurants. They attend sporting events. They visit bars. They go many, many places where a savvy affiliate can market to them, and convert them to becoming one of their players.
Here are just a few ideas in an ongoing series to get you started in marketing to the real world, whether it be a method of marketing, locations to promote, general ideas or what to promote:
Print off business cards/flyers.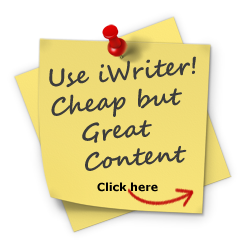 One of the most common methods of offline marketing will be the use of business cards and flyers. When I talk about business cards or flyers, I mean items that are directly marketing the poker rooms that you want to promote. The business cards should be simple and to the point.
If I want to attract people to a site via a sign-up bonus, then I'm going to have a business card that has the sites logo on it, the bonus offer itself("100% match on your first deposit"), the URL to the site, and then the bonus code that a player must enter to get the bonus(which of course is a bonus code that will attach them to me as an affiliate). Being vague isn't a bad thing – it is usually a positive in this medium because it piques a persons interest, and makes them more likely to at least visit the site to see what the big fuss is about.
With flyers you can be a bit more detailed, although you do need to focus on making them attractive. All you need is a letter size page folded over, so you have 4 "sides" to the actual flyer. The first page can be the "cover" of the flyer – something that when someone glances at it, they decide to actually look at and read it. The inside two pages should have some text but not too much and contain approximately 3 different reasons that a person should sign up for the site, with 15-20 words at most for each entry. Don't make them a mini-novel because people aren't going to sit down and read them. They'll skim through them at best, so use buzz words and get straight to the point.
Advertise whatever you want – big tournaments, satellites, free cash, bonus offers, how fishy a site is, customer service, security etc. Then have a fourth entry on this page which basically says "To take advantage of these offers, sign up today using bonus code _____". The final page is something that can make the flyer a "keeper" – as in, something that the person won't just put back where they got it, but where they will roll it up, stick it in their pocket and check it out later at home.
I like to have step by step instructions to signing up at a site and take advantage of the offers, and actually make it look a little bit complicated. The reason for that is because if something is complicated, there is a better chance of them keeping the paper for the instructions, rather than relying on the old memory box.
Some poker rooms already offer business cards and flyers for download. If they don't, you can design your own however make sure you ask people for honest feedback and criticism on them because they need to attract people, otherwise you're just wasting your money printing them.
I personally take mine to a graphic design company who specialize in offline marketing because hey – they're the experts; they know what attracts people better than most, because they make a living out of it. Plus by doing them yourself rather than direct from the poker room you get to do them the exact way that YOU want. And remember to always keep business cards and flyers on you – you'll never know where you can use them, as the rest of this list(and future lists) will show.
Wear Poker-related merchandise.
Whether it's one of those "wacky" poker t-shirts that have a phrase like "It's only a gambling problem if you're losing" or "I'm going to community college because daddy chases flush draws", or a shirt/hat that advertises an actual poker room, wearing poker merchandise is a great way to do some offline marketing without even trying.
I try to wear poker merchandise whenever I can – I mean I care about how I look, but I care about money even more. Don't wear it just to poker games – wear it everywhere! To sporting events, partys, to the mall. It doesn't even have to be advertising anything on it other than the fact that you are obviously interested in poker. People WILL come talk to you about it. Granted their conversations won't exactly be revolutionary – two common ones I hear are "Here is a bad beat I suffered recently" and "Do you win at poker?" with skepticism in their voice.
Regardless of what they say, the end result is always the same: leaving them with either a business card advertising a site, or getting their facebook information off them. In regard to the former, it depends on what way the conversation went. Lets assume I'm wearing a Full Tilt Poker t-shirt. If they talk about how many bad beats they get online and how it is "rigged", I tell them that I suffered the same fate until I started playing at Full Tilt Poker where it seems "fair". "Hell I've won so much they even sent me a t-shirt!"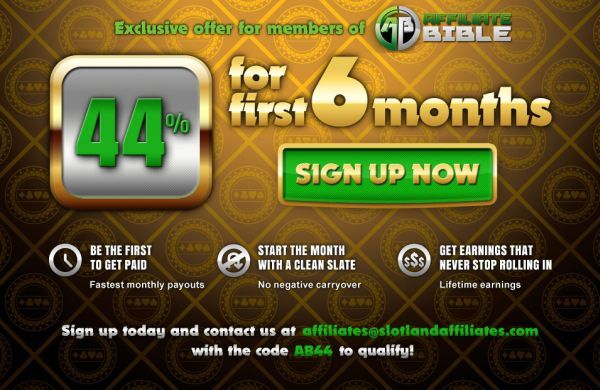 Then I bring out the business card, tell them that they sent me those business cards to refer friends, and I get a bonus if they do so using the bonus code. If someone asks me if I win online, I tell them I am pretty bad at poker, but at this one site I do just because the players are so much worse than me. And if someone asks me how to get started online as they've never played before, I'll be sure to tell them how easy Full Tilt is to sign up and deposit. The end result every time is leaving positive remarks for the poker room I am currently promoting, and providing them with the business card that advertises the site.
As for the facebook information – it seems just about everyone I speak to these days have facebook. Some don't even have MSN or AIM or any instant messaging means, but they sure do have a facebook. So I get the information off them(because hell, everyone loves to share – the more friends the merrier) then chat with them via that, and at that point I've got plenty of time to make a "sale" so to speak. Believe me – tacky as it may be, poker related merchandise is a great way to get some word of mouth out there.
Make friends.
Following on from my last point – word of mouth is such a strong form of advertising. Whenever you aren't sure about something, who do you turn to? Sometimes the internet, other times friends and family. Marketing to friends is so easy – for the most part you can just tell them to visit a site and enter your bonus code and they'll do just that.
If they aren't interested in poker currently, I'll be sure to watch as much of it as I can whenever friends are over, as usually an hour of the World Poker Tour with Gus Hansen raising T7o in the SB and they will be hooked. The fact that they know I play poker often makes it even easier – they treat my word on online poker as gospel, and will never question it or ask for second opinions. If I tell them the best site to play at they know that I know my stuff, and will go wherever I suggest.
So how to take advantage of this? Make more friends! As I mentioned above, you can wear a poker t-shirt and get peoples facebook information, and make friends on there. Take any opportunities to go to partys, talk to new people and be sure to bring up online poker.
I actually bought a chain I wear around my neck at times that has a royal flush on it in gold, and it always gets people asking about it. I like to tell them it is my lucky charm when I play online poker and I must've forgotten to take it off. Boom, we've created a talking point, and you can find out this persons needs and determine whether they are ready for online poker and if so, how best to convince them to sign up.
Another thing I do is go to and host home poker games. I mean come on – could it get any easier than that? You go to games with these people who are already interested in poker, and you have the ability to offer them a more convenient means of playing. I've did this many times – if people are on vacation or are sick, I arrange private tournaments online instead – and send people with my referral codes of course!
A lot of this may sound pushy, but you don't even have to be that way. As long as people realize that you're the guy to talk to about online poker, you'll be their go-to guy when they want to try out online poker or change sites. I've had friends I haven't talked with in years call me to say they just got into poker and aren't sure what site to play, or would like to play WPT satellites and not sure where to play etc.
Personalized business cards/flyers.
This is something I usually focus on around christmas time – although you can do it any time of the year. I'm sure most people have already thought about the idea of going to book stores and slipping promos for sites into poker books, but this goes one step further. I create a business card or flyer that is specific for an item that I think will be bought as a gift at christmas time.
For example, poker chipsets are very popular, so I'll create a business card which says "Congratulations on your new poker chipset". Then under it I'll have some text like "When you're finished schooling your buddies, come play online with this extra special offer", followed by some sort of bonus offer. Finally, I'll put an expiry date on it(usually end of January) to encourage the person to sign up right away so he doesn't miss out on the bonus. You can do this for so much merchandise out there – just be sure to finetune the business cards or flyers to the actual gifts.
For educational poker books for example, a business card or flyer that encourages the player to try out a certain site to practice their new skills, and provides reason as to why this site stands out over all the rest.
That's it for now – I'll completely revamp this article soon!