Every year there are multiple gambling conventions held all over the world for affiliates. Affiliate programs spend money on very elaborate booths, give away some great free gifts, and meet up with new and current affiliates with the goal of either starting a new relationship, or strengthening an old one. There are also educational seminars and speakers throughout the day on a variety of topics.
There is a misconception that these conventions should only be attended by older affiliates who are making lots of money – nothing could be farther from the truth. These affiliate conventions are a lot more beneficial for newer affiliates as you can make some great relationships, learn a lot about the industry, and most importantly become more motivated than ever. You will find a lot of the older affiliates actually skip many of these events, as they just aren't as beneficial to them as they used to be.
With the London Affiliate Conference coming up, I thought this would be a good time to write this article, as I know a lot of people who are attending for the first time. These conventions can be quite overwhelming at times, especially if it is your first time, so here are six tips for attending your first affiliate convention:
(1) Plan well in advance.
When you know that you are going to be attending a convention, book your accommodation and travel plans immediately – it will be save you money. Look at the schedule, determine what, if any, seminars or speeches you want to attend, and then go about setting up meetings. Peoples schedules change, and if you were the first one to set up a meeting then you'll get first priority.
(2) Set up a specific meeting place.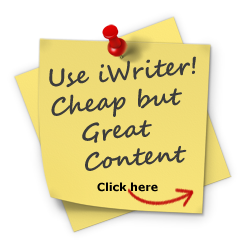 Throughout the course of the convention, there are literally thousands of meetings taking place. Unfortunately, most meeting places are set up "in the lobby" or "outside the exhibition hall" and what ends up happening is you spend 10 or 20 minutes just trying to find the person – cutting into some precious meeting time.
If you're meeting with an affiliate manager and they have a booth, arrange to meet them at the booth. Otherwise, call the hotel in advance and ask for a good specific location. For example when I was at the CAP London 2009 I called the hotel and found out there was a grand piano sitting in the lobby bar area – so I arranged all meetings for there and it made it a lot easier finding people.
Also get all the information you can from the people you are meeting – whether it be a cellphone number or a Blackberry Messenger PIN. Even ask them for a picture of themselves just so you know who you are looking for.
(3) There are two types of meetings.
The question I get asked most often is what do you talk about in a meeting? One thing you have to remember is that the affiliate manager you are meeting with is going to have lots of meetings throughout the convention, and may be rushed for time. So for me there are two types of meetings.
The first is when you meet with an affiliate manager you have never met before, but talked to online and work with their program. I like to meet these people, put a face to a name, and just have a brief conversation about possible future plans in regard to working together, then arrange to contact them online after the convention where we can discuss things in detail.
The second meeting is when I have worked with an affiliate program for awhile, and previously met with an affiliate manager. I like to meet up with these people in a more relaxed manner, sit back and chat, and talk about possible future plans together. These meetings are more just like sitting back and talking with old friends.
The ideal length I find for a meeting is 30 minutes. This allows you to cover a lot of ground and also give you time to finish up and get to the next meeting.

(4) Prepare to Party.
Affiliate conferences aren't all about business – there are always parties sponsored by affiliate programs every night. You'll also have groups of people wanting to go to specific bars and so on. Basically – unless you are a teetotaler, you're going to be hitting the booze, and most likely up late.
So plan accordingly! If you're one of those people that can hit the sauce until 5am then wake up at 8am feeling fine then you don't have to worry – but if you need your beauty sleep, or if you get the kind of hangovers where death actually appears to be a positive, then don't schedule any meetings for the morning.
Basically don't go there and think you can "be good" and "control yourself". When you're in a foreign country especially it just doesn't work that way. We've all learnt the hard way – we've all been in the lobby bar for a "quick nightcap" at 11pm, and found ourselves at a karaoke bar at 5am. Just enjoy yourself – these are always the highlights of the conference, and a great way to network(especially the smaller parties).
(5) Don't be nervous.
From talking to a lot of affiliates who have never attended a conference before, I can tell that many of them are very nervous when attending their first one. Don't be! These conferences are a lot of fun. When it comes to the conference itself, don't be afraid to go up to booths and chat to the people operating them. Don't be afraid to introduce yourself, or to help yourself to any of the free stuff that the promotions are giving away. Talk to people – everyone is wearing nametags, so it's easy to see who everyone is.
(6) Buddy Up!
If you are part of any affiliate forums, I'd recommend trying to buddy up with someone that is going, and walk around with them, even if you have never met them before. You'll make a new friend, a new contact in the business, and you'll be a lot more comfortable, especially if they have experience with the conferences.
At the Budapest Affiliate Conference I met up with Graham(IPokerAffiliate). I'd met him very briefly the previous year, and we never really knew each other or even chatted on the forums much. However we were both attending the conference and got in touch with each other beforehand, then met up on the day I arrived. We ended up spending a lot of time together, had a few meals, went around the conference and parties together etc.

Something like that has a lot of benefits – it's a lot easier to go around the conference, and you get to make a lot of contacts you might not have. Graham introduced me to a lot of people I hadn't met before(like the awesome RICHIE), while I introduced him to people he hadn't met before either.
Also things like link exchanges and helping each other out is a lot easier after sharing a few beers! (Or a few shots of unicum – skip to 3:25 in the video).
In short – relax, have fun, and get prepared to meet lots of new people, get a ton of free stuff, and leave the conference feeling more motivated than ever. The cost of these conferences is so small compared to just how valuable it will be to your business – trust me on that one.
I also have no problem meeting new people and showing them around or introducing them to people. I'll be there with a couple of my employees and am planning on a more relaxed conference this time, so I'll be happy to shoot the shit with you over a beer, or show you around and introduce you to people or whatever. Just let me know.
Hope to see you all in London!