Paul Bearer, aka William Moody of course – the ex-WWE manager died last week.
I make no secret that I used to be a huge wrestling fan – and man, did I ever love Paul Bearer. WWE always brings in characters like this who on the surface are completely ridiculous – and their success or failure 100% depends on how the person gets into the character. Moody did exactly that and totally brought it in his role – he overcame any obstacles involving his name etc and made the character his own.
To show how awesome this guy is – at last years Wrestlemania, they had the "Undertakers Graveyard" at the Fan Axxess show where you could walk around and there was all these tombstones listing the names of wrestlers who the Undertaker had beaten at previous Wrestlemanias. They also had a Paul Bearer statue.
Except it wasn't a statue – it was Paul Freaking Bearer, and he would JUMP OUT AT YOU and scare you. You'd think it was a wax dummy until you got up close then BOO!
You were awesome Paul – thanks for entertaining me so much over the years.
At Least They're Honest?
I came across one of your typical generic web design/seo/social media company websites the other day and I couldn't help but laugh.
They had all the usual generic blurbs that these companies do, and talked about how they can rank you high in search engines blablabla. But my favourite part was this screenshot: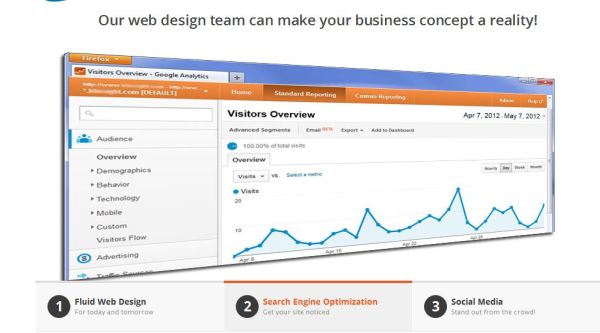 Look guys – hire us and we'll get you as much as 20 visitors in one day!
My favourite part is how the traffic actually bottoms out near the end of it. Did the person taking this screenshot not think to cut it off a few days early?
An oversight like this, and they expect people to actually trust them with marketing?
Amazing.
The Best Feeling:
I think one of the best things about being an affiliate is actually seeing your work in action.
I was out the other night with a friend and we got into an argument about something. 10 years ago you'd argue for hours on the topic until one of you submit out of exhaustion. In 2013, 10 minutes into the argument you stop and say "Let's Google It" to see who is right. (It was me BTW)
My friend Googles it on his phone then brings up the website. I look over? And hey – it's one of my websites!
It's one of those things that never get old. Not only is it neat to see – but it's good to see that you're actually providing a service.
Speaking of Best Feelings…
Seeing someone claim a no deposit bonus and do this will never get old:

That's stats for just one day, and that's ONE PLAYER. Who signed up for a $25 no deposit bonus on Saturday, and ended up depositing $7800 in one freaking day. Then he came back Sunday and deposited $1500.
I have to give the boys at Revenue Jet huge credit – they really know how to convert their no deposit crowd. That one whale aside, they perform better in regard to conversion than any other casino I've ever worked with that offers a no deposit offer.
Sign up today then send me a message. I'll make sure you get the best affiliate manager and the best deposit deals.
I love whales.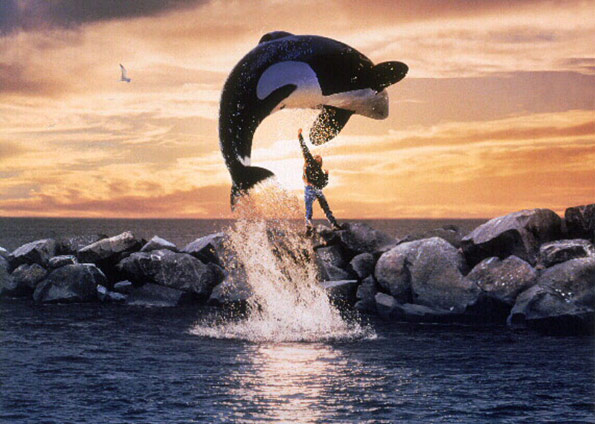 Shit That Kept Me Sane in February:
TV Shows: Oh only THE GODDAMN WALKING DEAD. I made a deal with my brother-in-law/business partner that we'd watch this show in sync with each other, and we finally started it in February. Ended up watching the whole damn thing in the space of a couple of weeks. Seriously just an awesome TV show. I've never really been much into the whole "zombie thing" but man I am loving this. The pilot especially was a work of art. Awesome. Just awesome.
Although screw their "Previously on Walking Dead" or "Next Time on Walking Dead" crap. Twice now the "Previously" crap has completely spoiled two episodes and two epic moments, and the "Next Time" totally ruined the Season 3 mid-season finale. A couple of moments that should be super memorable end up just leaving a bad taste in my mouth. Blah. Still a fantastic show though.
Movies: Went to see Snitch starring The Rock and Shane from The Walking Dead. It was good although there's a few scenes where like, this tiny dude beats up The Rock and it's like DUDE COME ON. Also Shane from The Walking Dead is the absolute show-stealer with a fantastic performance.
Also saw Wreck It Ralph. Load of crap. First 10 minutes were great for nostalgia and then the rest of it is also your generic kids movie. Also went to see Escape from Planet Earth with the kids which was actually surprisingly good even though the first 30 minutes were basically a commercial for 7-11.
Video Games: I got sucked in by that stupid XBox digital sale though. Ended up buying HAWX, Resident Evil 4, Resident Evil Code Veronica X, Resident Evil 6, Metal Gear Solid 2 and Metal Gear Solid 3. Oh yeah, also Fallout 3 which I already sunk 140 hours into over 2 playthroughs and swore I'd never touch again. Sigh.
As for what I played – I went through for my 2nd playthrough of Bioshock which I last played in 2008. Man I love that game and now I have all the achievements in it. Also wrapped up my Gears of War 3 co-op playthrough with a friend who I always go through those games with. Good times but I think I'm done with the Gears franchise.
Books: Haven't read much at all actually. Still just re-reading the Andy McNab "Nick Stone" series. I think I read 1.5 books in a month which is pretty bad for me as I usually go through 3 a week. You can blame The Walking Dead for that.
Finally…
You know what else keeps me sane? Writing these blog articles.
Last week I didn't write a T_IM and it really threw me off. Writing these is really soothing for me, and really gets me pumped for the week ahead. I write these as sort of a "Motivational Monday" type blog post – but really it's not just you guys I'm trying to motivate. It's me too.
It's a way of starting the week off on a high note. Like basically it feels like I'm coming out swinging – starting the week off with some motivation that carries me through the week. So thanks for being my audience – you guys help me kick ass every single week.
Now stop reading this and go out and kick some digital ass!