In 2004, I signed up with Party Partners to promote their Party Poker brand. This was a very successful partnership. In the last 9 years I have sent them thousands of players and affiliates, receiving payments for practically every month that I promoted them.
After 9 long years, they terminated my affiliate agreement without any notice, and have left me no choice but to add them to the Affiliate Bible Blacklist.
Although honestly – this was a long time coming. The early years were great – pre-UIEGA everything was fantastic with Party. Party themselves, and their brands like Empire Poker and PokerNow converted like a house on fire. They gave away sick bonuses but also had the retention to match it. I had a good relationship with Party at the time, and would be taken out to dinner at conferences etc.
Post-UIEGA, I drastically slowed down my promotion of Party Partners and their brands. I was still heavily invested in the US market, and outside of the US market I felt there were better solutions. Being a brand that had just pulled out of the USA, I was also concerned about the longevity of them.
I'd give them shots now and again and bring in some players – but wasn't too happy with their conversion. When they merged with bWin I practically gave up on Party in regard to promoting to players. I didn't agree with the decisions made by the bwin affiliate department, refused to work with bWin and knew this would cause problems with Party.
And it did. They promptly added a ton of retro-active and completely crappy terms to their original affiliate agreement, with the clear intention of screwing over affiliates. Honestly I probably should have blacklisted them at the time but I just never got around to it. Over the past few months I've heard time and time again from affiliates who had their accounts closed at Party with no notice. After a 9 year relationship, this would also happen to me.
Although I don't promote Party much anymore I still had them listed on Affiliate Bible and still sent them affiliates. While it's my own preference not to promote them to players – I still thought they may be a viable choice for some affiliates to promote due to their branding and their outlook in regard to the US market. (The old and positive review is still kept below for archival purposes).
I've also still been collecting a monthly paycheck from them. While doing up my business year end taxes, I noticed that I hadn't received any payments from Party for a couple months. The last time I had been paid there was for March 2013.
I went to login, and received a notice stating my account was "on hold" due to possible violation of the affiliate agreement. So I contacted them, and was told:
"Your account is closed for not referring any real money players for the last 12 months. Please check section 8.2 under the terms and conditions for more details."
That's fine. Accounts get closed for reasons like that all the time. I'm actually pretty sure I DID send players within the last 12 months – and I've brought in affiliates for sure. But whatever. Of course this was a term I never agreed to and was retroactively added – but that's what scumbags like Party do.
Usually in situations like this, it's very easy to remedy. You tell them "Hey I'm going to promote you strong please re-activate my account" and they do that. Then you bring in players and everyone is happy. It's a harsh retention method – but it works.
And I thought about doing that, and continuing to collect my monthly cheque from Party while throwing them a bone every few months. But the more I thought about it, the more it rubbed me the wrong way.
I've worked with Party for 9 years. I've sent them thousands of players and affiliates.
And this is how they treat me?
As I said – I don't care. The income I received off them was miniscule, and I don't promote them. However if they treat me like this – how are they going to treat new affiliates? How can I honestly recommend Party Partners to new affiliates, when I know that they could easily turn around and crap on them?
I can't. After a 9 year long relationship I'm adding Party Partners to my blacklist.
If you are an affiliate, I'd recommend never promoting Party. As you've seen from this – you can work with them, bring them in lots of money and then with no notice they can simpy close your account. Unfortunately that's just how it goes with companies like this – now that they've merged with bwin, things are just getting worse and worse.
Avoid Party Partners like the plague.
My old Party Partners review is below and kept online for historical purposes.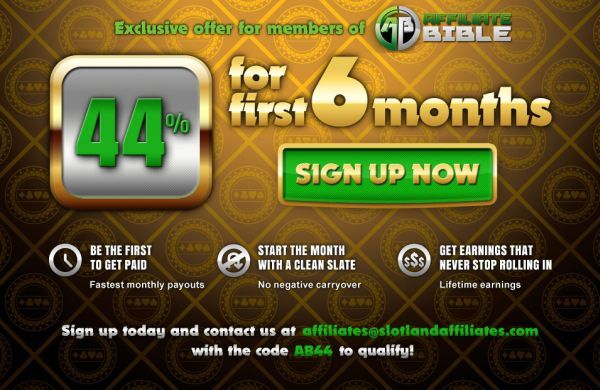 ---
If there's one affiliate program you'll want to hitch your wagon to, it's Party Partners.

The future of online gambling, specifically poker, is a complete unknown at the moment. You can be sure of one thing though: Party Gaming will come out of it smelling like roses.

Party Partners, who were the biggest poker room at the time, pulled out of the US market after the UIEGA. They've bided their time, and focused on strengthening their brand over the non-US market.

However Party know the US is where the money is, and when the time comes they'll be right back in their position as the #1 online poker room. The merger with bwin just added to that.

Party Poker debuted in 2001, and immediately became a huge hit with players, thanks to the endorsement of WPT Host Mike Sexton. They've always been on top of the game, and have worked extremely hard at strengthening the Party brand name.

Even if you don't promote poker, Party Partners have lots of offerings. Bingo, Casino, Sports, and even Backgammon. You're making a mistake if you don't have at least one Party brand in your portfolio.

Party Partners are quite simply a very solid affiliate program, with a lot of great brands from you to choose from. I've always found communication there to be solid and responses are quick.

They always pay out on time, and they have a very well set-up backend to allow you to promote everything with ease.

What I really like is how international Party Partners are. Their brands do geo-targeting which I like as I feel that can always be a great conversion booster; and the amount of marketing material they have in non-English languages is fantastic. If you run a non-English site, Party is a brand you should be adding.

Party are a great choice to promote, although I'd focus mostly on the Party brands more than anything else.

BRANDS


On the poker side of things, Party Partners offer Party Poker, Empire Poker, Gamebookers Poker and WPT Poker. They all share the same network of players.

As for casino, Party offer Party Casino, Gamebookers Casino and WPT Casino. The casinos use their own lobby software, with games licenses from other casino providers. You'll see games like The Amazing Spiderman, King Kong and the Incredible Hulk slots at these casinos.

For sports, they offer Party Bets and GameBookers. Both sportsbooks have the exact same offerings, software, odds and content.

The Party brands all share the same "e-wallet", as do Gamebookers.

PartyPartners offer both Party Bingo and PartyGammon, which is of course Backgammon.

Party Poker offer a $500 deposit bonus, plus a VIP program where they actively promote the fact that players can earn up to 50% rakeback. They have numerous guaranteed tournaments around the clock as well as many freerolls, and are very newbie-friendly.

Party Casino has a $3,000 welcome bonus and bills itself as the "Worlds Largest Online Casino". They geo-target, and offer software for both Windows & Mac.

Gamebookers brands really feel like an afterthought at the moment, with their sportsbook literally a mirror image of Party Bet.

COMMISSION




| Players | CPA |
| --- | --- |
| 0-10 | $75 |
| 11-25 | $100 |
| 26+ | $150 |

| Players | Rev Share |
| --- | --- |
| 0 | 15% |
| 1-10 | 20% |
| 11-25 | 25% |
| 26+ | 30% |

| Players | CPA |
| --- | --- |
| 0-10 | $75 |
| 11-25 | $100 |
| 26+ | $150 |

| Players | Rev Share |
| --- | --- |
| 0 | 20% |
| 1-10 | 25% |
| 11-25 | 30% |
| 26+ | 35% |

| Players | Rev Share |
| --- | --- |
| 0 | 20% |
| 1-10 | 25% |
| 11-25 | 30% |
| 26+ | 35% |

| Players | CPA |
| --- | --- |
| 0-10 | $35 |
| 11-25 | $50 |
| 26+ | $75 |

Please Note: Party Bingo also offer a revenue share plan, and it is the exact same as the casino revenue share tiers. Party Gammon offer a revenue share plan, which is also the exact same as the casino revenue share tiers. Finally, Party Gammon also offer a CPA plan, which is exactly the same as the Party Bingo CPA Plan.

MARKETING

Party Partners, specifically the Party brands, are one of those "all-in-one" groups that you can promote to anyone. The one major concern of course is that it is all one shared account. So if you are attempting to promote Party Bingo to a player, if they have a Party Poker account then they will just log in with that account, so you won't get credit for it.

That's something to always remember when promoting the Party brands; especially if you are ranking for the likes of "Party Bingo Review". A lot of the visitors would most likely be existing players wanting information about it, so your clicks->signups conversions would naturally be a bit lower.

Based on that, I would focus on promoting all Party brands to the new player, and focus strongly on one specific niche. Party probably isn't the best group to promote if you have a website that covers multiple niche like poker and casino on the one site. When it comes to marketing these groups, you can promote them via any methods, and they will appeal to practically every player. The poker, casino, bingo, sportsbook and backgammon pages are very well done, easy to understand for the visitor, and optimized to perfection.

I have never promoted Gamebookers, however if you find that you have a lot of clickthroughs and no signups on the Party brands, then it may be because of existing accounts. I'd then promote Gamebookers in those spots instead, trying to sell people that it's like Party "but better".

GLOBAL

US players are not allowed to play at any of the Party Partners brands. For a full list of excluded or restricted countries please see 2.20 of the Party legal agreement.

Party Poker, WPT Poker, Empire Poker and Gamebookers Poker all share the exact same poker network.

Party Poker is translated into over 20 languages, including Danish, Czech, Spanish, French, Portguese, Slovakian and Italian. Empire Poker is in English only and their website is very limited in regards to conversion techniques. Gamebookers Poker is translated to numerous languages, including English, German, Spanish, French and Polish. WPT Poker is English only.

Party Casino shares the same software with WPT Casino and Gamebookers Casino. Party Casino is translated in over 10+ languages including English, French, Portugese and Spanish, as is Gamebookers Casino. WPT Casino is English only.

Party Bingo is available in 4 languages: English, German, Spanish and Danish. Party Gammon is available in English, German, Swedish, Portugese, French, Danish and Finish.

Party Bets and Gamebookers Sportsbook are in multiple languages, including English, German, Spanish and French. All the brands utilize geo-targeting; for example Canadians would see a "$100 Canadian" Welcome Bonus.

The Party backend has a phenomenal selection of marketing material in a variety of languages.

As well as a downloadable Windows client, Party Poker offers a web-based poker client which means Apple/Mac users can play. None of the other poker brands currently offer this.

Party Casino offers a downloadable casino, as well as an "instant play" browser-based casino, which means both Windows and Mac users can play. Gamebookers Casino offers the same thing, however WPT Casino is download only.

Both sportsbooks are web-based, but also have a mobile betting site for the punters to play on, which is compatible with the majority of phones. Party Bingo is all web-based, while Party Gammon is a Windows download client only.

FAQ

Q: Why do Party Partners offer the World Poker Tour brands?

In 2009, Party purchased the WPT Brands.