The Chipsplit Affiliate Program officially closed down on June 1st, 2015.
I have mixed feelings on how they handled everything. First – they were originally a really awesome program with one of the best affiliate managers in the business, Atil. He moved higher within the company and unfortunately when that happened everything went to shit for them.
They announced that on June 1st, 2015 they would be closing down their program and not accepting any new players even though their brands like Carbon Sports and Carbon Poker etc would remain online. They stated that they would continue to pay affiliates, however on April 1st, 2016 they announced that they would no longer pay any existing affiliates as of July 1st, 2016.
A lot of affiliates were upset by that – but really the boat had sailed in regard to Chipsplit. They were a shell of their former self, and as an affiliate for many years I have to at least complement them in paying people for an additional year after they stopped accepting new players via affiliate links.
The original review I wrote is preserved below for archival purposes.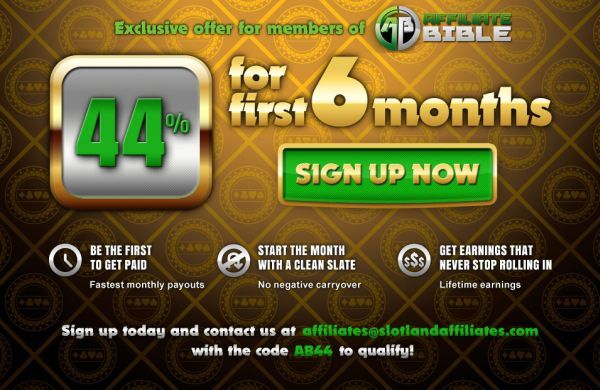 Chipsplit are an affiliate program that I have worked with since 2005. Back then, they were known as "PDC Affiliates" and their main brand was Poker.com. Despite the strong domain name, PDC affiliates were just "there"; an affiliate program you were aware of, but didn't promote too much due to weak retention and conversion.

Boy, how things have changed.

In February 2010 it was announced that Sportsbook.com(and other sportsbooks) were leaving the Cake Network to move to the Merge Network. This basically lit a fire under the ass of Chipsplit, and their awesome affiliate manager Atil Singh.

Chipsplit stepped up as the #1 poker room on the Merge Network, offering some amazing promotions for current Cake players in an effort to make them switch. They focused very strongly on retention and conversion, and did a fantastic job at it.

The Chipsplit group went balls to the wall, and I was very impressed with their pro-active marketing.

I've put a lot of focus on them for awhile, and their retention and conversion is excellent. They're also adapting to social networking, and really working on being a very strong poker room.

Chipsplit also have casino games, and I have found that they do an excellent job at convincing players to play the casino games, and thus increase the affiliates bottom line.

On top of that, their affiliate department is excellent. Atil is one of the best affiliate managers around, and he's surrounded himself with some phenomenal staff.

Special props to Cory Van Leeuwen, who is an absolute delight to work with.

Overall, Chipsplit are one of my top brands and I'd give them my highest recommendation, although I would put the main focus of all my marketing into Carbon Poker, as that is their flagship brand and you can clearly see they put the most work into Carbon. Aced Poker would be #2.

BRANDS


Chipsplit have three poker brands at this point of time: Aced Poker, PDC Poker and Carbon Poker.

All three poker rooms are on the Merge Network.

At this point in time, I would put the majority of my focus on Carbon Poker. Chipsplit have worked hard to make Carbon Poker their flagship brand, and that in my opinion is where all the effort goes into.

Carbon Poker offers a 100% to $600 bonus for all new signup players.

Promotions include a very strong VIP Rewards Program with up to 35% cashback, and various software features like "Deal it Twice" and a "Rabbit Cam".

Carbon Poker also offer a Bad Beat Jackpot, and have casino games as well.

Carbon Poker has a Windows client and a Mac Client.

Aced Poker and PDC Poker share most of the same features as Carbon. Aced Poker have a different signup bonus than PDC and Carbon, which is 150% to $750.

The Aced Poker brand has also been given a revamp which makes it a lot more visually appealing and theoretically better at converting.

COMMISSION

Chipsplit offer the same commission for all their brands, and that is a revenue share plan of 40%, no matter how much or how little you earn.

Chipsplit used to offer rakeback, however the Merge Network stopped rakeback from being permitted for new signups after June 1st. The rakeback commission plan was 30% rakeback, 10% commission.

| Net Rev | Rev Share |
| --- | --- |
| $0+ | 40% |

Chipsplit also offer no negative carryover, and you earn the same revenue based on casino games which are part of all the poker clients.

All side games are also ring fenced monthly, which will stop any big winners from hurting your overall income.

MARKETING

(Note: US players are temporarily unable to sign up at any Merge Network rooms. If this becomes a permanent change, I'll update the below section).

All the Chipsplit rooms accept US players, and with the current situation it's a no-brainer that you should offer Chipsplit rooms to your US traffic.

Of all the Chipsplit brands, I highly recommend Carbon Poker the most. Carbon is the room that Chipsplit put the most effort into, and you'll see that in your daily revenue statements.

Chipsplit offer a variety of banners, all of which have different "hooks" for the player. I like the fact that they offer mac-specific banners for example.

Chipsplits poker rooms, especially Carbon Poker, are rooms that you can promote to practically any player. Obviously Mac users due to the Mac software; but they also offer features like "rabbit cam" and "show one card" which appeal to the more casual player.

For the more serious player the rooms also have a great rewards program which encourages a lot of play, and rewards the players well.

GLOBAL

Chipsplit brands do not accept players from Australia.

Chipsplit brands temporarily are not accepting US players. This is expected to change by the end of July 2011.

All of the Chipsplit brand homepages(Aced, Carbon & PDC) are in English only.

All three poker rooms offer both a Windows and Mac Client.

FAQ

Q: What Affiliate Payment Methods are offered at Chipsplit?

At chipsplit, you can either get paid via a wire transfer, or get paid into your player account where there are a variety of options for you to withdraw your funds, depending on where you are located.