Please note: This is an old article written pre-UIEGA and a lot has changed since then. I will be providing an updated perspective shortly. In all honestly, the majority of the problems in this article have been resolved thanks to Poker Affiliate Solutions
In the last few years, the poker affiliate industry has picked up dramatically. Everyone has been coming up with new ideas to get players, however sometimes the simplest ideas are the best, which is why one day an affiliate sat down, looked at the 25% he was earning on a players revenue share, and thought "Hey, I could give some of the money that player pays back to him. That would encourage him to play more, and we would both profit."
And so, the wonderful world of poker rakeback was born.
It's a wonderful idea, isn't it? It gives the player incentive to play even more, and that way both you, the affiliate, and the player himself, profit. However, rakeback didn't come without it's fair share of problems.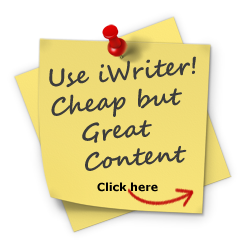 For example, when people started learning about rakeback, they wanted it, and many would close their current account at a poker room, to open up a new one, usually under a friend or family members information, just to get rakeback. This would hurt two people; (1) the affiliate who originally spent all their time and effort to get those players signed up under them as they would no longer be earning anything, and (2) the poker room, as that player may not even have been under an affiliate originally, meaning that instead of earning 100% of that players revenue, the poker room earns 75% or less.
Those are just two reasons why many poker rooms, specifically the bigger ones like Party Poker, are completely against the concept of rakeback.
The other problem is that rakeback is hurting the affiliate industry, as it has become so competitive. Lets say you promote rakeback for Absolute Poker. You get 20% of all earnings at this stage, and offer 15% of rake back to all players who sign up for you. Well then affiliate B comes around, and offers 17% to all players. You combat that with 19%. Affiliate B then decides to work for $0, and offers 20%.
His idea here is that eventually he will be making enough in revenue that he will be bumped up to 25% or even higher, so he will profit eventually. But then you do the same, and suddenly both of you have a 35% revenue share plan, yet you're both offering 34-34.9% to players, killing any chance of serious profit just to try and stay ahead of the competition.
Doesn't sound as fun, does it?
Now, picture yourself, a new affiliate in the industry, starting off at the bottom of the ladder, with a 20% revenue share at a site, wanting to offer rakeback, while others are offering up to 40% rakeback on that same site? Even if you give the full 20%, why exactly should someone sign up for you, a new affiliate that nobody knows, when they can sign up for an established, trustworthy affiliate, and make double what you could offer?
Let me also just clarify my personal stance on rakeback; it can be a very sensitive issue, and many people have a lot of strong opinions both for and against rakeback. My stance? I do what it takes to earn money. That's my goal, that's your goal, that's every affiliates goal. On my network of sites I have some sites that treat "rakeback" as a dirty word, and other sites where I actively promote rakeback. It just depends on the audience that is coming to the sites.

However as a new affiliate, I don't recommend starting off with a rakeback site. There are a lot more ideas out there for sites to run, and particularly with rakeback, you're just not going to be able to offer a competitive rate.
There are a lot of excellent rakeback sites out there, that not only offer the best rate, but also other promotions including over $50,000 in tournaments, satellites and other goodies. It's hard enough to break into the gambling industry, but then to try to break into the rakeback industry on top of that?
As a new affiliate, I really only have one piece of advice for you:
Say No To Rakeback.
Please note: This is an old article written pre-UIEGA and a lot has changed since then. I will be providing an updated perspective shortly. In all honestly, the majority of the problems in this article have been resolved thanks to Poker Affiliate Solutions