One of the most common questions I am asked is whether an affiliate should choose CPA or Revenue Share when promoting a poker room.
I wrote an article about this back in 2005 however since then a lot has changed, so I felt it was time we revisit that very important topic: CPA vs Revenue Share.
Since my original CPA vs Revenue Share article, a lot has changed. The UIEGA of course happened, which has had a dramatic effect on the industry. Back in the day US players could deposit and withdraw from poker rooms with ease thanks to Neteller – now payment processors are disappearing every day, and poker rooms are struggling to find methods for players to deposit and withdraw, dramatically hurting the lifeline of online poker players.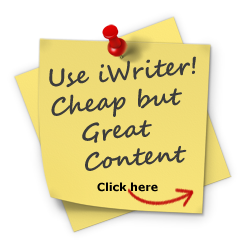 The rakeback industry has also changed since then. More and more poker rooms and networks are turned off by rakeback, and do not allow it on their networks. This means various under the table deals and no more level playing field. That $5,000 a month MGR player you have at Titan Poker can suddenly disappear to another skin on the network, due to an affiliate offering him an under the table 30% rakeback deal.
Of course – even if you decide to go the unscrupulous route of offering rakeback on sites that don't allow it, breaking the terms and conditions of the poker room, you're still not guaranteed to be earning money. Why? Because soon enough that players going to get offered a 35% rakeback deal and switch sites immediately. Then someone else will offer him 40% and so forth.
Then there are the situations involving the likes of Absolute Poker and Ultimate Bet. How many affiliates watched their income get crippled at those rooms when things like the Ultimate Bet Scandal happened, and thousands of players left overnight?
Yep – it's a different landscape than when I originally wrote my CPA vs Revenue Share article, so it's definitely time to revisit this topic. Especially now products like Poker Affiliate World are now out there, which allow you to get some of the best CPA deals right off the bat.
And now onto the juicy topic of CPA vs Revenue Share.

My opinion of whether or not to choose CPA or Revenue Share is still the same – I will always choose revenue share, no matter the poker room. Some people see it differently from me and that's fine – but when I promote an online poker room, I am looking at it as a partnership. If I'm bringing in players who only generate $20 or $30 revenue, I don't expect to get paid $175 for them, or whatever that poker rooms CPA rate is. Furthermore, if I bring in a player who generates $10,000 a month for the poker room, I'm not going to be happy with just my $175.
To me, when you choose CPA there is always going to be someone getting the raw end of the deal. You also still hear the same old story – affiliates on a CPA deal bring in lots of players to a poker room, poker room decides the players revenue is too low so they won't pay the CPA. Yet I've not once heard of the players revenue being so high that the poker room will pay the affiliate extra.
So my thoughts are still the same – you can re-read my earlier article here for my more indepth opinion – however I am a very open-minded person, and I can definitely see benefits for choosing CPA. Here are some reasons as to why you should choose CPA, and something to think about when signing up for a new poker affiliate program:
If the poker room is on a network that offers rakeback. Players every day are leaving one poker room on a network, to join another poker room on a network so they can get rakeback. It sucks, but unfortunately it happens – and it's not even restricted to the bigger players anymore. You'll see players generating $20 a month switching to another room just for rakeback.

If the poker room is not good at player retention. What happens when a player signs up at a poker room, deposits, loses his money and stops playing at the poker room? Do the poker room go after that player, aggressively marketing to him and try to get him back at the poker tables? Sadly the answer is often no – I have test accounts that deposit at poker rooms, lose their bankroll then I sit back and see who tries to get me back at the tables. Unfortunately, not very many poker rooms do that. Fortune Poker did BTW – after 2 months of not playing, I was offered a free $10 at the site. So thanks to the awesome team at Fortune Poker, for their work on player retention.

If the poker room is a new poker room. More and more poker rooms crop up every day, yet the revenue stream just isn't the same as it was a few years ago. Plus, it's a lot cheaper to start a skin these days. You will see poker rooms go out of business a lot quicker, because they just don't have the capital, or have other various programs. Cardspike, anyone?

If the poker room retroactively adds terms. This is something that I think a lot of affiliates don't take into consideration. What if you are promoting a poker room, have hundreds of players there, then they add to their terms and conditions that you must send x amount of players in a 90 day period or you won't earn any revenue for the existing players. This unfortunately happens a lot more often than you would think. Also in June 2009, Absolute Poker/Ultimate Bet switched their terms so that any bonuses came 100% off the affiliates commission, completely killing the income for affiliates. Thankfully due to a lot of pressure they changed their terms, but it's still something to think about. Be sure to add Affiliate Guard Dog to your bookmarks – they are always on top of things like that.

If you have a lack of capital, or need money fast. Quite an obvious one – if you need to get money fast, CPA can be better than revenue share. If a player earns you $30 a month in revenue share, but you can get $180 CPA for that player, it may help to get the $180 now, rather than wait 6 months just to hit that figure. Plus with the poker landscape forever changing, you never know how long the player will continue to play at that room.

If the CPA requirements benefit the poker room. Pokerstars and Full Tilt Poker both have solid CPA structures requiring a certain amount of player points before the affiliate earns their CPA. This is a structure where the poker rooms know that most likely, they will at least break even from each player, if not profit. If a poker room approaches you with a CPA deal where it benefits the affiliate a lot more, then be sure to think twice about taking it. I was recently offered a deal for example, where the poker room would pay me $500 CPA a player – and the player didn't even have to make a real money deposit. So for every new account opened under my tracker, I would earn $500 a player even if they never deposited. So theoretically – I sign up at that poker room, send out a mailing to my database of players, get 5,000 signups overnight, and even though none of those 5,000 players deposit, the poker room would pay me $2.5 million? Yeah – I don't think so. That's an extreme example, but hopefully it gets my point across – when you choose CPA, always make sure that in the long run it will benefit the poker room.
Those are just some of quite a few reasons as to why you should consider CPA. However if you choose CPA just be careful and make sure the poker room has a strong reputation, and there have been no problems with them paying out CPA previously. One other factor, which I will discuss in a future article, is what type of players you are marketing to. But that's another discussion for another day.
Remember – if looking for CPA deals, sign up at Poker Affiliate World for some of the industry's best deals.