When I talk about redirecting affiliate links, I'm talking about changing affiliate links to a much more friendly looking link. For example, here is the affiliate link you need to click to sign up under me at Fairway Casino:
https://affiliates.fairwaycasino.com/processing/clickthrgh.asp?btag=a_654b_40
However you will never see that URL anywhere on AffiliateBible.com. Instead you will see:
https://www.affiliatebible.com/go/fairway-affiliates.php
When you visit the above link it immediately redirects to the actual affiliate link.
This is a common practice across the web these days. There are various methods that you can implement for doing this. However before I explain that, I feel I should quickly explain why you should redirect affiliate links, and the benefits or consequences from doing that.
Why You Should Redirect Affiliate Links
There are a lot of reasons as to why you should redirect affiliate links. I'll quickly outline the reasons as to why you should consider redirecting your affiliate links:
Visitors Won't Click Affiliate Links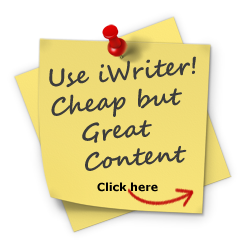 This only applies to SOME affiliate links. Affiliate links which contain the domain name and look like they're going to lead the visitor to the homepage are okay, such as:
https://cakepoker.eu/?t=13775&Lang=en
That's an affiliate link that is friendly towards the user. However look at this Buzzluck Casino link:
https://tracking.affiliateedge.eu/default.aspx?casinoID=507&AffUserID=1920&assetID=366&campaignID=1729&redirect=https://www.buzzluck.com
That's going to throw the visitor off. In this day and age, visitors are always concerned about scam sites. The root domain of that isn't even Buzzluck – it's pointing to "tracking.affiliateedge.eu" which is going to make the visitor concerned to the point that they might just type the address in the address bar instead, or google the casino name.
It's Easy To Maintain
Affiliate programs unfortunately change and upgrade their program, which means that you will need to update all your affliate links. Rather than having to make thousands of changes all across your website, you will just have to update one single file or database entry, and the changes will be reflected all across your website.
Even more importantly – over the years you may have linked to the affiliate program on forums, via press releases, social networking sites etc. It can be very hard to impossible to go back and update those links. If you have created the redirects then you never have to worry about that.
If an online casino closes, it can be a lot of work to update your site to remove them. In the meantime you can simply change their affiliate link too, so that you aren't sending traffic to a dead zone.
W3C Compliance
Some affiliate links unfortunately create W3C Errors which cause your website not to be compliant with W3C Guidelines. Redirecting affiliate links stops this from being a problem.
Less Information for the Affiliate Programs
This is one a lot of people don't think about. I like using affiliate link redirects because it protects me from my competition. For example, if an affiliate manager sees that I get a lot of traffic from:
mydomain.com/long-tail-keyword-here/
He could create his own website targeting that keyword, or tell other affiliates about that keyword and have them compete with me. By using redirect affiliate links, it lessens the chances that affiliate managers can get that information.
And believe me – unfortunately this happens. I've been on the other side, where affiliate managers have noted me of marketing techniques or unsaturated keywords that are bringing success to other affiliates, so that I can capitalize on it.
Easy to "No-Follow"
If you have all of your redirect affiliate links in a folder, such as affiliatebible.com/go/ then you simply add:
User-agent: *
Disallow: /go/
To your robots.txt.

Why You Should Redirect Affiliate Links Summary
There are many more positives to redirecting affiliate links but you should hopefully understand why you should redirect affiliate links now.
There really aren't many negatives to redirecting affiliate links. As long as you aren't intentionally doing anything to attempt to decieve the user or directly hiding links you're fine.
The only other slight concern would be if it confuses your user. If they hovered over a link to "5Dimes" and saw the URL not pointing to 5dimes.com, but instead a link on your server. But as long as you are clear within the text and your call to action, this should not be an issue. Most people put their redirected links in a /go/ or /visit/ folder to make clear to the user the purpose of the URL.
Okay – now I've told you why you should redirect your affiliate links, I'm going to explain just how you redirect them via a variety of different methods.
Click the URL below to continue reading:
How To Redirect Affiliate Links