It's the next big thing – Daily Fantasy Sports. 4 years after I wrote an article telling everyone to promote Fantasy Sports everyone is jumping on the bandwagon.
There's no doubt that Daily Fantasy Sports is growing. More and more money is being poured into the likes of FanDuel and DraftKings, and there are new websites cropping up every day covering daily fantasy sports.
Every week I'm getting multiple e-mails from people who are starting to promote daily fantasy sports. I'm a big fan of daily fantasy sports and play them – well, daily. So it's really cool to see all these websites crop up, and I get lost when I sit down to analyze them.
One such site would be Daily Fantasy Guy for example. That's an excellent website that goes in-depth for each position, analyzes the previous week, looks for sleeper picks and so much more.
So if you're looking to promote daily fantasy sports, here's the best advice I can give you:
Don't build a website dedicated to fantasy sports.
Crazy, right? You want to promote daily fantasy sports – so why the hell wouldn't you build a website actually promoting it?
A couple of reasons, actually:
#1: Oversaturation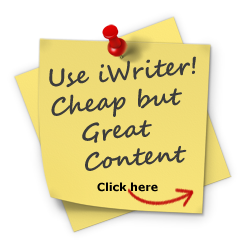 There's already a TON of daily fantasy sports websites, and there's more launching every day. It's becoming a crowded market. It doesn't help that for the primary keywords, the top ranking websites are the likes of FanDuel and Draftkings or big websites such as Reddit and Rotowire.
It's a very competitive market, and unless you have a big budget and a lot of people to throw content after content at a site, it's going to be very difficult for you. If you're just a one-man show then you're going to be struggling to even pick up longtail keywords.
Seriously – search keywords like "Daily Fantasy Sports" then go to Page 10 on Google and you'll see a ton of quality websites just hanging around there. Many of which have 400-500 pages of quality content and are now abandoned.
#2: Tough Conversions
Here's the sad thing – getting actual traffic to your website is the EASY part.
Converting people who are visiting your site is really tough. The audience is all over the place. The majority of your audience will be people who already have accounts at the likes of FanDuel and DraftKings so you can't convert them. Sure you could try converting an alternative but I'm yet to see another site step up that really stands out from the crowd.
You get a lot of curious people too. People who have heard about it, searched it online and are then just browsing around. So it requires a ridiculous amount of on page optimization for conversion.
Because you've got two drastically different audiences. You've got people who already have an account at all the major sites, so you have to try and push a smaller site on them while providing informative and educational articles and analysis. But then you have an audience that barely understands what daily fantasy sports is – and the whole thing is bloody overwhelming to them.
Landing pages too are a tough one. A lot of these fantasy sports websites think the best method is to force a user to register first before viewing anything. Sometimes that works, sometimes it doesn't but basically you're going to be spending a ton of time split testing landing pages, scratching your head in frustration at some of the numbers.
Basically even when you get the traffic – nothing is guaranteed.
How I Would Promote Daily Fantasy Sports:
To me, there are really three options when it comes to promoting Daily Fantasy Sports in 2014/2015.
#1: A Niche Website
I'm not even 100% sure I'd go this route – but it's a lot better than being 1 of 500 other catch-all websites trying to cover everything.
Focus on a niche. It's what made affiliates millions of dollars during the online poker boom, and it's a tried and tested method that always works. Some examples:

Website Dedicated To A Particular Sport: Go with a daily fantasy NFL website, or a daily fantasy NHL website or whatever. Focus 100% on that. Look for sports that are unsaturated as well. Daily Fantasy Golf for example is a good one.
Bonuses & Freerolls: Back in the early days of online poker, websites like BonusWhores and UltimatePokerBankroll.com would bring in the cash because people were into chasing bonuses. So go for that in daily fantasy sports as well. Or become a dedicated freeroll site – sort of like freerollmonitor was back in the day for poker freerolls.
A Particular Audience: Target a particular audience. Go for beginners completely new to daily fantasy sports who have never played it at all and don't really understand it. Or go for people who are looking for strategy and tips and obviously already have accounts at at least one major site. Push them to another site as the ultimate strategy, or sell them an ebook or whatever.
Reviews: This is where a site strictly aimed at reviews can work well, focusing on particular sites such as FanDuel or DraftKings. These guys are now doing advertising via the NFL so you always get people searching to find out what it is and so on. Focusing on those keywords could work out great for you.
#2: Go Social
Facebook or Twitter or hell even both – focus 100% on social. Interact with people. They'll have questions. They always do. Make suggestions to them on who to play, become the place they go to for advice. Then when they trust you, they'll be more likely to follow your fantasy sports recommendations – especially when it comes to where to play.
#3: A Non-Fantasy Sports Website
The one I much prefer – build a website dedicated to the sports audience, but NOT fantasy sports. Then make fantasy sports the only thing you promote – or at least the primary monetization method.
Build a tips website. Build a sports news website. Build a website dedicated to sportsbooks in Vegas. Build a website dedicated to teaching people the basics of sports betting. Build a website dedicated to a specific sports team. Build a website dedicated to relocated sports teams.
Basically build a website purely just for the sports audience. Then push daily fantasy sports onto them.
They're the core audience at the moment. Sports fans who are either unaware of daily fantasy sports or don't know enough about them.
They're the ones you're going to make the most money off.
The Proof Is In The Pudding:
While I don't have any detailed analytics to prove any of this and sample size yada yada – I launched my website SportsBettingTips.org 2 weeks after a close friend launched his exclusive daily fantasy sports site.
He's currently got over 80 pages of quality content on fantasy sports. I've got this one piddly section on fantasy sports with just a couple of articles.
He has 0 signups and I have 8.
That's what inspired me to write this article. Hopefully in turn, this article will inspire you.