World Bet Exchange and WBX Affiliates are now closed.
The World Bet Exchange was a betting exchange(much like Betfair) launched in 2002. They went to battle against Betfair, who had a monopoly over the betting exchange market.
They lost.
Despite offering many things better than Betfair such as less commission taken out of the players accounts, as well as a much better affiliate program – they just couldn't capitalize.
WBX closed down on March 16th, 2015. They paid out all of their affiliates and players, so massive props to them for that.
And I just want to send a thank you to the affiliate manager there Peter Arena, who was an absolutely tremendous affiliate manager and one of the best affiliate managers I've ever dealt with.
The original WBX Affiliates Review will remain online for archival purposes and is listed below.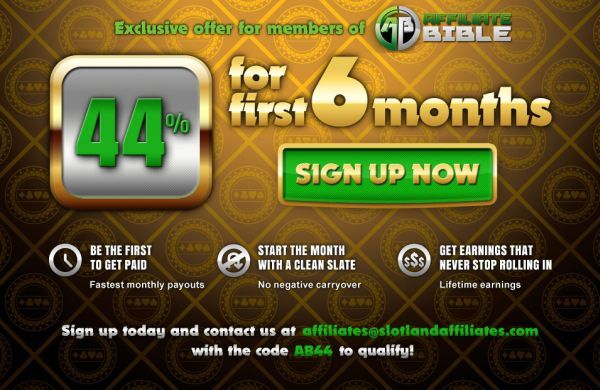 As someone who has been betting sports since I was 16 years old, I've been a huge fan of the evolution of Betting Exchanges. They bring so much more to the table when it comes to sports betting, and offer new opportunities as a punter to make money.

Like most people, I really got hooked with betting exchanges due to Betfair, who did an excellent job at breaking through in the sports betting industry.

However Betfair are just not a program you want to promote these days. Their affiliate terms and conditions are dire, they've pulled out of a ridiculous amount of global markets and there have been a lot of controversies with the company over the past couple of years. (Don't even get me started on their BlueSq acquirement).

Due to all this, I was on the lookout for a new betting exchange to both bet at, and promote.

Enter WBX, the World Bet Exchange, who offer 50% revenue share.

I started promoting WBX in February of 2013. From a player perspective they are fairly solid and from an affiliate perspective they are solid too. There are both positives and negatives from each POV so let's have a look at that.

Okay onto the World Bet Exchange Affiliate Review…

World Bet Exchange Affiliate Program Review: Affiliates Perspective

Have you ever tried to promote or explain a betting exchange to someone? It's not very easy. Even the most experienced sports bettors can't fully comprehend a betting exchange on the first attempt. This makes it a lot harder to convert users because as soon as they see options like "Back" and "Lay", as well as additional betting odds beside each pick, they're confused.

That's the #1 reason I like World Bet Exchange. They offer both the betting exchange view, and your typical sportsbook view – and the sportsbook view is presented by default. It's also extremely easy to switch from Sportsbook View to Exchange View – just a click of a button. This is something that I absolutely LOVE about WBX as an affiliate – immediately, the punter is going to understand how the interface works and the conversion rates are going to be a lot higher than sending someone to Betfair for the first time(who do have sportsbook view, but it's not on by default).

The affiliate terms and conditions are a lot better too – obviously, and they accept players from a wide selection of countries (see the global section for more information on that). I've also had a lot of great experiences with the affiliate department so far. For example I wanted to promote WBX to my NHL audience, but at the time they didn't have any NHL banners in the sizes I was looking for. I asked them to create some and within 3 days there was NHL banners available in a variety of sizes.

If you're looking for a betting exchange to promote, I'd highly recommend WBX. So far I've been very happy with them.

World Bet Exchange Affiliate Program Review: Players Perspective

As I said above – from a players perspective, the sportsbook view is FANTASTIC. I have a friend who I've been trying to get into betting exchanges for the past year but he's never been able to fully comprehend them, despite numerous attempts. I referred him to WBX and he started off using just the "Sportsbook view". He got more comfortable with it, and within a month he was backing and laying to his hearts content.

Their signup bonus is pretty weak, so it's harder to convert players in terms of their bonus. It's a "£25 in free bets" bonus – however the player needs to wager £100 to get the £10 free bet, then every £500 they wager they get a £5 free bet.

However the interface at WBX is great, easy to use and understand, and has a variety of great betting options. You can bet on all the major sports, various minor leagues, and even events like the Eurovision song contest. It's also highly customizable giving a lot of options to the players in regards to what data they need to see.

WBX also has a great mobile version of their site which is simple and fast – perfect for mobile users wanting to bet in-play.

World Bet Exchange Affiliate Program Review: Quick Summary

WBX are a very solid betting exchange. Really their only major weak points are the bonus, and a lack of liquidity in various markets – something which will hopefully get better as time goes on. That's also something where it only affects the big stakes punters in terms of backing – they can still take advantage when laying so it balances out The ability to do "sportsbook view" which is also on by default is something I can't say enough about.

I've mentioned Betfair a lot in this and there's a reason for that – I was a big fan of Betfair. I loved it. And I've been sad at the demise of it, both from an affiliate program perspective and a player's perspective.

Betting exchanges are one of the hottest markets when it comes to sports betting these days. With Betfair losing a grasp on the market more and more every day, For introducing new players to a betting exchange, they're an excellent choice.

They also offer no negative carryover, and don't deduct chargebacks or withdrawal fees from your account.

World Bet Exchange Affiliate Program Review: Brands

The World Bet Exchange Affiliate Program offers just the one brand to promote, which is of course WBX.

WBX offers a mobile version of their website which is set up perfectly for touch screen users. You can try it out by going to touch.wbx.com and you'll see how good it is.

WBX has a very good selection of sports. It covers the majority of sporting events that 99% of people will want to bet. WBX offers a good mix of daily betting options as well as futures. They also offer bets in advance which I like – for example you can bet on NHL games that are 1-2 days in the future. That's something good for promoting as most sportsbooks don't offer that far in advance.

World Bet Exchange Affiliate Program Review: Commission

World Bet Exchange do not do any sort of tiers – they give everyone 50% revenue share. You don't need to earn a specific amount each month. Even if you only generate 10 cents in revenue, WBX will give you 50% of that, or 5 cents.

CPA and Hybrid deals are discussed on a case by case basis. Payments are set to be paid within 10 business days, although so far I've received payments within 5 business days of the end of the month.

World Bet Exchange Affiliate Program Review: Marketing

WBX Affiliates have a good selection of banners in a wide variety of sizes. Here are examples of them:

I wouldn't really promote the bonus for WBX. However I WOULD focus on it being such a simple betting exchange – people fear betting exchanges are overcomplicated but World Bet Exchange make it extremely simple.

They also have a fantastic mobile sportsbook – especially for games that are in-play. I've tested this out quite a few times and been very impressed with the speed of it. That's another feature of WBX I would be promoting heavily as they offer different formats for tablet, touch and just general mobile.

Basically my main theme in promoting WBX is that it is the "Betting Exchange for Dummies". It's a much more simplistic betting exchange to get started with, and perfect for newcomers. So many people have heard of betting exchanges but get confused about all the options – WBX does it in a very simple manner which will help all new punters. I also have a lot of traffic from people on Betfair, so I'm advertising the fact that the commission is lower at WBX then Betfair.

Customised landing pages are available.

World Bet Exchange Affiliate Program Review: Global

The World Bet Exchange allows players from all countries except the USA, France, Turkey, America Samoa, the United States Minor Outlying Islands and the Virgin Islands. All other countries and nationalities are accepted at WBX.

WBX offer a wide variety of different mobile options. They have WBX Mobile which is a mobile version of the site, then a touch version specific for touchscreen devices, and also a tablet optimized site.

World Bet Exchange Affiliate Program Review: FAQ

Q: What is the commission rate at WBX for players?

WBX only take 3% on markets with 3 or less entrants, compared to to Betfairs 5%.