When Share the Chili first launched, along with Chili Poker, Share the Chili offered a sub-affiliate program, which is standard for the majority of affiliate programs. You refer affiliates, and you receive a percentage of the income for referring that affiliate. In Share the Chili's case it was 5%.
The sub-affiliate program was listed in the backend, and you would refer an affiliate with a URL similar to this:
https://www.sharethechili.com/affiliates/affsignup.php?pid=6b76c5c1
On top of that, Share the Chili also list a "Referred By" field in their signup form which is labelled "parentaffiliateid". Share the Chili also have various "Share the Chili" banners in their backend, although the current affiliate links in there send affiliates to chilipoker.com, not the affiliate program.
Unfortunately, as I didn't promote the Chili brands or have them in Statsremote, they completely fell off my radar in regard to checking statistics or reports. Despite that, I still referred numerous affiliates via word of mouth plus had many click-thrus from affiliates in this very review of Share the Chili.
In June 2011, I was notified by a fellow affiliate that he had asked Chili about sub-affiliate deals, and was told that they do not do them. I logged in to the backend and sure enough – I couldn't find anything about the sub-affiliates I referred, or the sub-affiliate link anymore. I had e-mail correspondence with Chili about this, who stated that they do not have a sub-affiliate program.
The issue was elevated to the Poker Affiliate Manager Yvette, although I wasn't notified of this and had to wait 2 weeks for a reply, despite sending e-mails asking why I hadn't heard back. When I finally heard back, Yvette had absolutely no interest in resolving this, stating that she "cannot offer further assistance on this matter".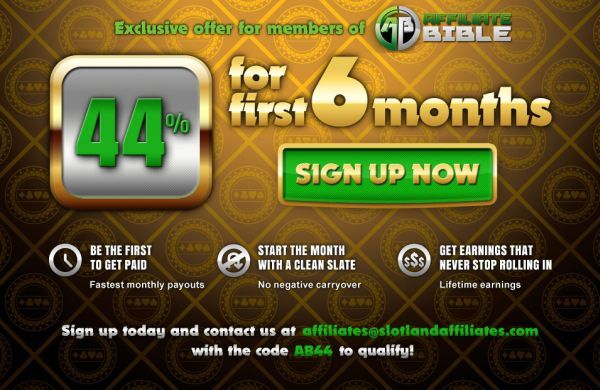 This is despite the fact that I could provide Chili with the usernames of affiliates I referred, and even the IP addresses and time/date that affiliates clicked through to Share the Chili from Affiliate Bible. I offered solutions to Share the Chili to try and resolve this, and they had absolutely no interest in doing so.
The worst thing about all this is I don't believe it was anything malicious by Share the Chili – I don't think they woke up one day and thought "let's ditch our sub-affiliate program and screw affiliates". From the sounds of things, they had a huge turnover in staff to where all the original staff members left, and during that period the sub-affiliate program was somehow dropped. None of the original staff members are there, and the current staff members appear to be unaware about the sub-affiliate program existing.
It's their lack of interest in looking to resolve this, that has caused them to be blacklisted. They have an affiliate who has referred affiliates to them in good faith in me, and have absolutely no interest in looking at a resolution. They quite simply don't care about the fact that I've referred affiliates to them and probably made them money.
I won't be making that mistake again.
The rest of this review will remain online for archival purposes.
BRANDS

Chili Poker uses the iPoker Network. Chili Poker offer a 100% to $600 deposit for all new depositors, and they also get to participate in $10,000 worth of freeroll tournaments.

Chili Poker shares in all the standard iPoker promotions, like Bad Beat & SnG Jackpots, Leaderboard challenges and satellite tournaments. Chili Poker also has Liz Lieu as the "face" of Chili.

Chili also offer a unique tool that allows players to share their results with social networking websites with ease, and allows the ability to make sidebets with friends. The software is called Chiliconnect.

Chili Casino uses the Net Entertainment Software, and offers a 100% to 250 bonus in the users choice of currency. Chili Casino also offers a variety of reload bonuses, a week end cashback program, and online slot tournaments.

The Chili Casino website is set up very well to hook people with a variety of flash games the players can play with a click of a button.

Chili Bet Sportsbook uses OddMatrix Software. The interface is rather basic, and Chilibet really seems to be an afterthought. No deposit bonus and out of date promotions. I would stay away from promoting Chilibet.

The ShareTheChili Affiliate Backend uses a custom backend which is rather basic, but simple to use.

COMMISSION

Currently, the Share The Chili homepage only lists the commission structures for Chili Poker. I have e-mailed them about Chili Casino and Chili Bet.

| Net Rev | Rev Share |
| --- | --- |
| $0-$16k | 30% |
| $16k-$30k | 35% |
| $30k+ | 40% |

| Players | CPA |
| --- | --- |
| 1-15 | $75 |
| 16-30 | $100 |
| 31-45 | $120 |
| 46+ | $150 |

| Net Rev | Rev Share |
| --- | --- |
| $0k-$10k | 25% |
| $10k-$20k | 30% |
| $20k-$30k | 35% |
| $30k-$50k | 40% |
| $50k+ | 45% |

| Net Rev | Rev Share |
| --- | --- |
| $0-$10k | 30% |
| $10k-$30k | 35% |
| $30k+ | 40% |

To qualify for the CPA payment for poker, a Chili Poker must generate at least 200 FPP. You must e-mail Share The Chili after registering and request to be put on the CPA program.

MARKETING

Both Chili Poker and Chili Casino offer Liz Lieu as the face of their websites, however I really wouldn't focus on that unless there are any special promotions involving her.

I would promote all Chili products to Europe, specifically the United Kingdom. Chili have recently ran live events in the UK in an attempt at strengthening their brand name, and are also running events like the Chili Poker Deepstack Open which takes place in various countries like France and Austria.

With the amount of multilingual marketing material available, promoting to non-English markets in Europe is the road to success when it comes to making money with Share The Chili.

Share The Chili offers a decent variety of banners and marketing material for Chili Poker, Chili Bet and Chili Casino.

The marketing material is easy to navigate to and is separated into filters, first by language, then by banners or text links, then by specific promotions, and finally by size. At any time you can click "All" to see a full list of all available marketing material for that filter.

GLOBAL

Chili Poker

Chili Poker only has a downloadable client for Windows, and no browser based client.

Chili Poker does not allow players from: Antigua, Barbados, Bulgaria, Costa Rica, Cyprus, Dutch Antilles, Estonia, Hong Kong, Israel, Philippines, USA (51 states).

The Chili Poker website is translated into English, French, German, Spanish, Portuguese, Hungarian, Polish and German.

Chili Poker offers banners in English, French, German, Magyar, Polish, Portuguese and Spanish.

Chili Casino

Chili Casino does not allow players from: Antigua, Barbados, Bulgaria, Costa Rica, Cyprus, Dutch Antilles, Estonia, Hong Kong, Israel, Philippines, USA (51 states).

The Chili Casino website is currently in English only.

Chili Casino offers both a downloadable client and a browser only client. With the browser based client, Mac users can play.

Chili Bet:

Chili Bet does not allow players from: Antigua, Barbados, Bulgaria, Costa Rica, Cyprus, Dutch Antilles, Estonia, Hong Kong, Israel, Philippines, USA (51 states).

The Chili Bet website is translated into English, Francais, Spanish, Hungarian, Portuguese, Polish, German and Chinese.

FAQ

Q: Does Chili Poker allow you to set up unique bonus codes?

Yes they do. You have to request these codes from your affiliate manager.