If there is one thing out there that I think most new affiliates need, it is a reality check. I don't say that to be rude, I say that because it is the truth. Many come into the business seeing what one site is doing and thinking "I can do that", or come up with a unique idea and think all they have to do is post it on the web and sit back and watch the dollars roll in.
This article uses poker as examples, however the same principles apply in every affiliate market.
Others are poker players who have decided "Hey, I know poker – I'll become an affiliate", or have sold products via Adsense and think that somehow makes them an internet marketer. The fact is that you are going to have to be very lucky to make money within your first couple of months. Most studies/polls I've seen suggest that most affiliates don't even get their first real money players until 6 months to a year since their website(s) have been started, and even then they are lucky to make three figures a month.
Many people think that when they are starting any form of business they should "think big" – and while that isn't the worst advice, I think two extra words make it a lot sounder advice:
Think big, start small.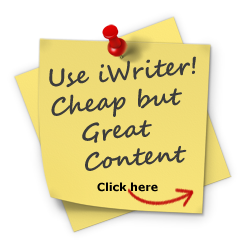 By starting small, I mean no matter what grand ideas you have, you don't execute them right away. You should start with a small website first, that focuses on a smaller market, and requires less work and maintenance. First off by doing this, you will soon learn if this is the business for you. Many, many people jump into this business and lose interest after a few months.
Unfortunately many of those people have also poured hours of work into websites, and spent lots of money on a design, hosting, buying links etc. only to find it is all for nought. By starting small, you'll also gain a lot of experience and education in many areas including establishing and marketing to target audiences and search engine optimization.
You'll also most likely go a few months without earning any money, and if after 3-4 months of that you still have an enthusiasm for the business, you'll know that you have the discipline to stick it out when spending more time doing this.
Believe me, I speak from experience. My first site was a money maker right off the bat – I catered to a community and audience that was seeking specific data, and as I started small it worked out very well. My second site was a much bigger site covering many target markets and it ended up being – well honestly, a failure for the most part. If I had started off with the bigger site, I doubt I'd still be in this industry today.
In my first six months of that site, myself and my assistant must have spent a combined 8-10 hours per day on it, and at the end of that six months we had made a grand total of $0. However by starting small at first I was very familiar with the industry and how it worked, and knew I had the enthusiasm to keep going. I currently run over 50 sites and only a few of them are sites that focus on more than 2 specific markets, and to be honest I have a lot more success from the smaller sites that focus on a couple of specific markets.
There are many, many site ideas out there that focus on specific markets. I want to use some examples from the Think Big, Start Small suggestion that I posted above, and what I would do if I was a new affiliate just starting out.
(1)Think rakeback site covering all the poker rooms out there, start a site focusing on rakeback for just one poker room.
Rakeback is a huge part of this industry these days. Whether or not you agree with rakeback, you can't ignore it as more and more players get "smartened up" and realize that they should be playing at sites with rakeback available. So it makes sense for many new affiliates to think that all they need to do is open up a rakeback site, and wait for the players to come in droves.
I mean, all you have to do is tell a player that they'll get 30% cash back by signing up on your link and they'd be crazy not to click. Conversions are so much easier that way, and while the player profits you profit too. The problem here is that the competition out there for rakeback is incredible – a search on Google provided me with over 1.5 million hits on rakeback. I skimmed just a few pages, and saw dot com rakeback sites as far back as page 41.
Many of these sites make six figures per month and spend most of that making sure they stay that way – if you think you're going to be able to compete with the likes of RakeTheRake, RakeTracker and Rakeback Resource even within a year, you're dreaming.
So what I would do when it comes to this is start a small rakeback site to begin with. This rakeback site would focus on just one poker room, and not one of the bigger ones either. Rather than something like Full Tilt or Absolute Poker, I'd look at sites that are relatively new to the game, however have a good marketing plan and are at least going to try and build a brand name.
I'd actually stay clear of the US market altogether to be honest, because due to the UIEGA and the limited sites that support US players now, the competition for those is very high. You might think that you're actually limited in creativity when it comes to a site like this, but if anything it just encourages you to be creative, and come up with more ways to have content.
It also makes life easier when it comes to doing link exchanges, buying ads etc – no need to cover a lot of different markets and buy ads for numerous different keywords – you focus just on "______ rakeback" and you're good to go.
I'd recommend signing up at Poker Affiliate Solutions where you can get the best rakeback offers, then flip a coin, pick a room and go from there.
You may not realize it – but this is actually a lot easier way to get players to sign up than some big huge rakeback site. I even have proof for you! I created a site that launched on January 2006, focused on Fortune Poker Rakeback.
I added content and got some link exchanges. Since then I have updated it maybe twice, and that was just to add in a newsletter. Despite that, it was #1 in google for "Fortune Poker Rakeback" for over a year, and #2 in google for "Fortune Poker" for six months.
As of August 2010, it is currently #2 in google for "Fortune Poker Rakeback" and #10 in google for "Fortune Poker" – and it hasn't been updated in four whole years! I get approximately 5 hits a day all from search engines, and get 5-10 new signups per week.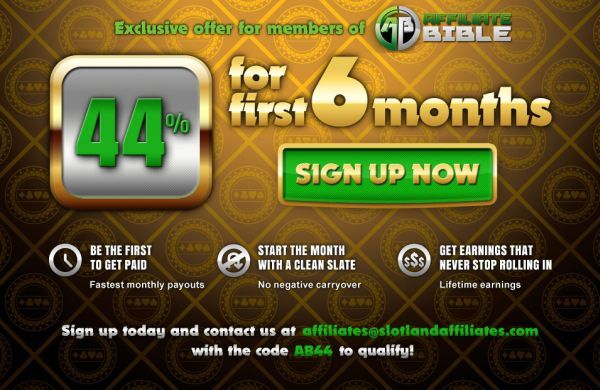 (2)Think about a site covering many poker players, start a site focused on one poker player.
In my opinion, this is one of those niches that are actually overlooked – sites dedicated to poker players. If you research keywords you'll see lots of people search for the "celebrity" poker players like Phil Ivey, Gus Hansen, Phil Laak, Doyle Brunson, Chris Moneymaker and Daniel Negreaneau. However there aren't that many sites that market to the online player. And the sites that are there – just aren't that good!
To paraphrase a famous saying – show me 1 person who is searching for Phil Ivey on google, and I'll show you one person you could be making money off. There is a reason the biggest poker rooms on the internet have the biggest poker pros – it is what attracts a lot of players, particularly new players. Have you ever seen the waiting list on a table when "pros" are playing at Full Tilt?
And I'm not just talking about Phil Ivey – people like Scott Fischman back in the day would have a triple figure waiting list.
Starting a site focused on one poker player can be so easy, and not time consuming at all. The website practically writes itself. You figure out what people are looking for – either via programs like Wordtracker or by looking at competition or hell, just asking random people that are interested in poker. Then you build a site around that.
People want to see bios, pictures, tournament reports and updates, news, gossip, videos and most importantly: where that poker player plays online. There is many, many ways to market to these people(becoming an ebay affiliate and having an iframe with everything Phil Ivey related for example), and the most simplest method is "Hey, you appear to be interested in Phil Ivey. Well, he plays online – click here to see where!" and just like that, you are very likely to have a conversion.
And for the most part these will be newer poker players too – while a lot of these only have a $200-$250 value, maybe 1 in 10 will stick around and be uncomfortable leaving their "home" site, so you'll be able to get a ton of rake from them for very little work. Full Tilt are also usually great at keeping players coming. Their store is a great example of that(well I'm busto but have 1200 points and only need 300 more for the hat – I'll deposit again!) as is the new black card program.
so remember – focus on poker players who play online because that is where the biggest conversion can be. This is a market with very little in the way of competition, and no matter what poker player you are promoting, you should be able to become top 3 in google within 2 months.
(3) Think about a site covering many poker rooms, start a site focusing on just one poker room.
This is very similar to the rakeback suggestion, but is a very common idea so I wanted to write about it. Many people get into this market seeing the sites like PokerListings , and think that they too can create a site based on that. However this is a huge undertaking, requires a ton of work, and has very little payoff because unfortunately there are way too many sites out there like that. Your focus is also all over the place and covers many different demographics.
Even if you start a site focused on just one market(like poker rooms that accept US players) it is still a hell of a lot of work, and sites like that I wouldn't even think about without a beginning advertising budget of at least $10k.
However you can of course start small by focusing on just one poker room. Lets use Party Poker for example. The first thing to note is they don't accept US players, so hosting your site outside the US is probably a good idea. A quick google of "Party Poker" and quite honestly the results are overwhelming.
There's a couple of blogs in the top 20, and some sites that have very poor SEO. Again, I really do think it would be easy to get in the top 10 on google for this. SEO for people looking for "Party Poker Bonus Codes", reviews, stories etc and keep the site updated regularly with news.
I mean really – you can write a daily update just letting people know what tournaments are going on at Party, or writing blogs about random games that you watched and random players. Expand it further by listing rules and details of all the games available at Party, and just research, research, research into any potential keywords.
Also just so there is no confusion – I don't mean promote JUST one room. Start a couple of mini-sites, focused on specific poker rooms. See what works on one, what doesn't work on the other and so on, and compare. It's a lot better having data from different sites and different markets to compare to.
Finally, keep an eye on any new poker sites arising, and begin marketing for them. The early bird catches the worm! First of all as they are a new site you should be able to negotiate a higher revenue increase with the affiliate manager – I'd be telling them that you want to create a whole site devoted to them, and if they don't agree to any sort of revenue increase(even with based on performance) then I'd be moving on.
Once you've come to an agreement, get a site up devoted to this new site, and do everything you can to be in the top 5 with google. I've had my biggest successes doing things like this – I used to do it for every new site that started. Now there WAS a lot that were a waste of time as they died within a few months.
However perhaps 1 in 10 poker rooms will stick along and do well, and I've did exceptionally well at some new sites that have did that(ie: Cake). Oh and remember – if you're signing up at a new poker room and they aren't listed in the "Affiliate Program Links" to the left, shoot me an e-mail and I'll get you a sub-affiliate link and let you know whether I have heard anything bad about that program or not.
So just remember: Think Big. Start Small. Work hard. And most importantly – make money!
Good luck.